News
Abbey chosen as 'March Monument'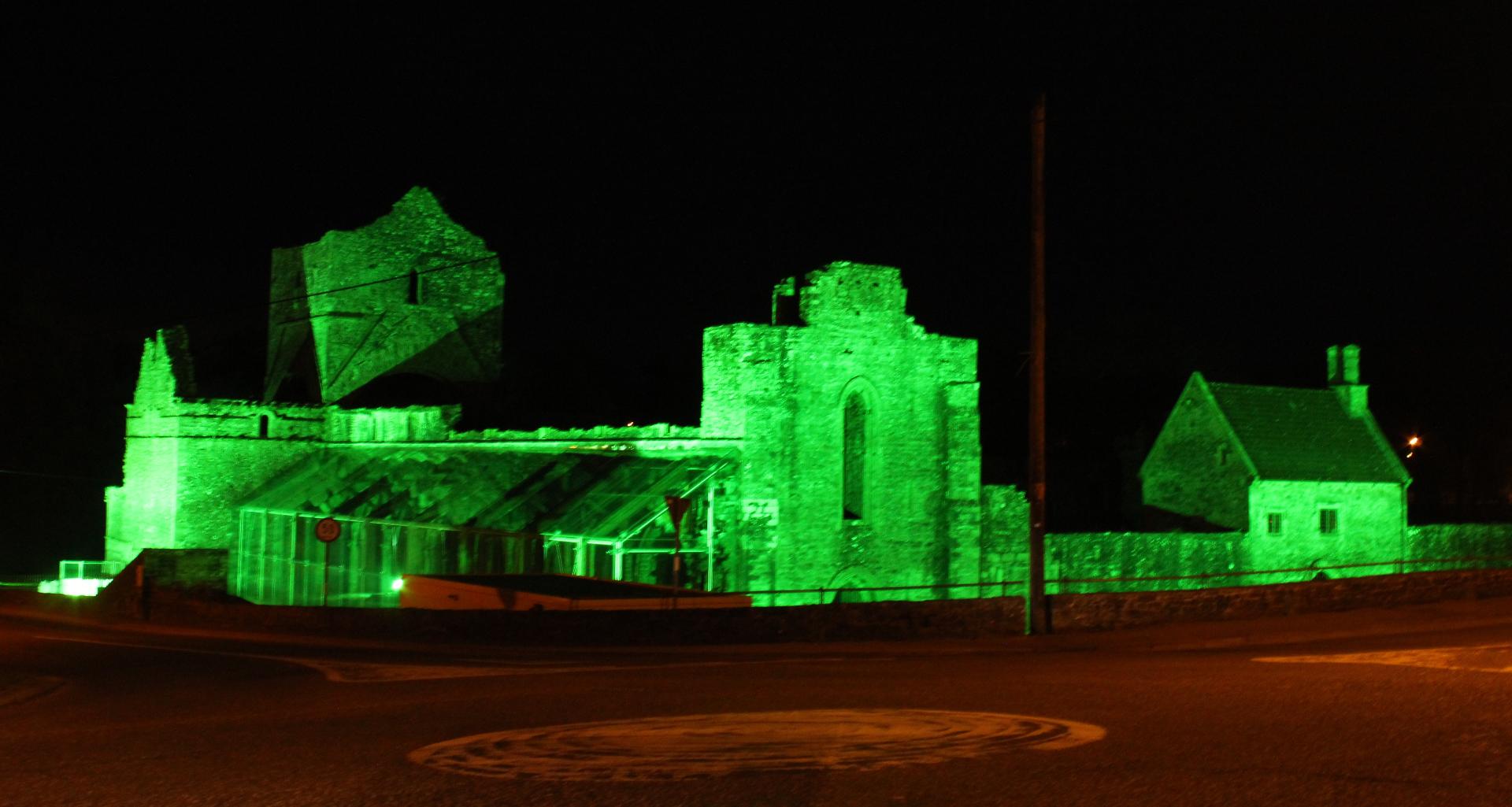 Boyle Abbey has been chosen by the National Monuments Service – Archaeology, as their 'Monument for March' to mark the 150th anniversary of the passage of the 1869 Irish Church Act.
This act was the first legislation to protect archaeological monuments in Ireland and led to some of the most important ancient churches being taken into state care.
Boyle Abbey was founded in 1161 by Cistercian monks who had left Mellifont (Co. Louth) in 1148, but moved to a succession of locations before settling on Boyle.
The Abbey will reopen for the summer season on Thursday March 28th and remain open from 10am to 6pm daily until September 25th
(Photograph shows Boyel Abbey lit in green for last year's St Patrick's Day)