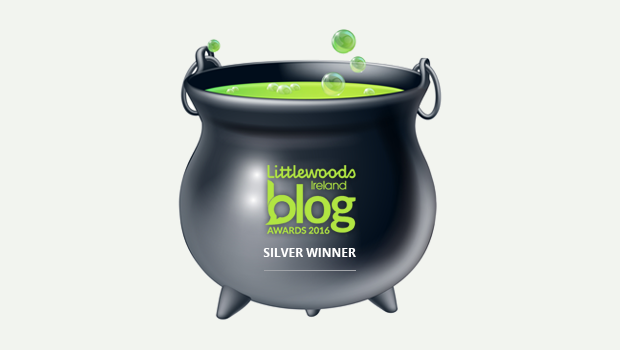 The biggest local sporting weekend in years lies ahead
The economic life of Boyle may get a temporary blip this Saturday and Sunday as locals head to Kent Park in Sligo and Hyde Park, Roscommon to see two Boyle GAA teams in action. Saturday's Connacht Intermediate Club Championship quarter final will see Boyle Ladies take on St. Mary's at 1pm. On Sunday, attention turns to Hyde Park where Boyle senior team meet Strokestown in the Roscommon Senior Club County Final at 3pm.
The run up to this weekend's games has seen the town turn into a sea of maroon and white, mainly thanks to a number of volunteers who have erected bunting and flags at an unprecedented level – a fitting tribute to both teams.
The public have likewise been very generous in supporting the teams with the GoFundMe page set up with a target of €5,000 registering € as of this morning. It is understood the funds raised will go towards the costs involved with the team reaching the county final and associated operational costs.
In the build up to this weekend's games, the Club Rossie bus visited the local schools on Tuesday to add to the excitement, with the a number of pupils decked out in their Boyle and Roscommon football gear. There was also great excitement when the pupils received free admission tickets to Sunday's game.
Business premises around town have kindly displayed the posters the local children have drawn for the team while there was great reaction to the newsletter and letter that the 6th class pupils in St. Joseph's BNS sent to the senior team and published on our social media channels yesterday.
The weather may not be on our side this weekend with Met Eireann predicating  'Showers on Saturday, especially across Connacht and Ulster where some will be heavy and prolonged'. On Sunday, they say it will be 'mostly cloudy and damp with showery outbreaks of rain, some heavy downpours are possible' (But of course that could change!!)
This weekend is such an historic one, that a number of locals are flying home for both games from all over the world. Many booked their flights on Sunday October 9th – directly after Boyle beat St. Brigid's!
Win, lose or draw, there will be a great welcome home for the Boyle team this Sunday evening. Proceedings commence on the Crescent at 6.30pm and will run until 8pm with a DJ and a few words from the players and management. There will also be complimentary treats for the younger fans from Kamila's Catering and balloons from So Sweet Candy Shop.
With so many from Boyle heading to both games, please make a special effort to ensure your home is properly locked and secured this Saturday and Sunday and ensure no windows or doors are left open for any opportunistic burglar.
No doubt Sunday will be an emotional day for many. Memories of those gone before us are sure to surface, but any tears of sadness will hopefully turn to tears of joy on Sunday evening as we celebrate a Connacht semi final and county final win.
How can Boyle Abbey attract more visitors?
Last week on Boyletoday.com we published the visitor numbers at Boyle Abbey and while the numbers did show an upward increase on other years, 8325 visitors to such an historic attraction is very low. Comparative visitor numbers show Parkes Castle in Sligo had nearly double to visitors to Boyle Abbey. Why are we getting such small numbers? Many questions come to mind such as: Does the Abbey need better marketing by state agencies and the local authority? Is it being promoted to the various tour companies a season in advance? Are the drivers of the buses made feel welcome when they bring their passengers to Boyle? Can a greater emphasis not be put on promoting Boyle Abbey, Lough Key, King House and Arigna Mining Experience as a four way attraction? Maybe if some or all of the above were investigated, then the Abbey, and by association Boyle, would benefit from greater footfall.
Some street lights remain out of action
The number of non functioning street lights in Boyle has been the topic of conversation in recent times, with some key lights out of order now for a number of months, including the light at the end of Marian Road/Shop Street junction. A visit to the Electric Skyline website will show you that some faults around the town have been logged for over a year. One light was logged as out of order on 15/11/2021 with a due date for fixing of 11/07/2022 . The Job Ticket was escalated on 11/07/2022 which the company say means that it is already flagged in the system with an urgent priority. This light has still not been fixed! If you notice a street light out of action, please log it on Electric Skyline here and leave a message also if needed.
A new low in indiscriminate dumping
Yesterday, (Thursday) we published a photograph of rubbish dumped at the N4 flyover at Boyle Canal. How some person thought it acceptable to come to this quiet, scenic spot and dump at least seven black bags of rubbish is unimaginable. The viewer who brough the issue to our attention told us they also seen a number of bags in the river near the Woodenbridge. What type of person does this sort of thing? Surely they can not be local? This latest incidence of indiscriminate dumping comes in a week when the Environmental Protection Agency warned that poorly treated sewage is harming the quality of the country's rivers, lakes and coastal waters. Now we have a new source of pollution in the Boyle river – black bags of rubbish. Let's hope the Litter Warden, who was notified yesterday of the situation, will get some form of information from the bags and prosecute those responsible for this despicable act.
Another addition to daily life in Boyle
Remote and hybrid working is now becoming the norm and is seen as an ideal opportunity to regenerate rural Ireland. It is hoped that the emergence of Co Working Hubs, like the Spool Factory here in Boyle, will see people who work remotely come to live in our towns and not have to endure the nightmare daily commute on places like the M50 in Dublin. In Boyle we not only have a remote working hub in the Spool Factory but a now a new 'Learning Gate'. This initiative was launched on Wednesday last and gives TUS (Technology University of the Shannon) students a location/space where the students and academic staff may meet and learn together, through the provision of one of the many online programmes provided by the Faculty of Continuing, Professional, Online and Distance Learning at TUS Athlone Campus. The students may study and access the TUS library online from the Spool Factory, view their online lectures, meet to discuss projects, and/or complete group work based on the requirements of the programme that they are taking with the University. The objective is to enable students study and work locally here in Boyle without the need to travel to Athlone.
'You can't make an omelette without breaking eggs'
From this morning (Friday) until next Wednesday, traffic diversions are in place in Abbeytown which will most likely inconvenience motorists, including those on the school run. But the old saying 'you can not make an omelette without breaking eggs' comes to mind and every motorist who travels the Abbeytown road will welcome a long overdue road resurfacing, no matter what the inconvenience! But it would seem not all the road will get an overlay just yet. The Warren to Loftus Medial Centre section was completed this past week with attention now turning to the section from Shilling Hill to Abbeytown Bridge. It is understood some additional work on footpaths has to be undertaken on the remaining section of the road before resurfacing will take place and as yet, there is no indication as to when that will happen.
And finally….!
Two old guys, one 80 and one 87, were sitting on a park bench one morning.
The 87-year-old had just finished his morning jog and wasn't even short of breath.
The 80-year-old was amazed at the guy's stamina and asked him what he did to have so much energy.
The 87-year-old said, "Well, I eat rye bread every day. It keeps your energy level high and you'll have great stamina with the ladies."
So, on the way home the 80-year-old stopped at the bakery.
As he was looking around, the sales lady asked if he needed any help.
He said, "Do you have any rye bread?"
She said, "Yes, there's a whole shelf of it. Would you like some?"
He said, "I want five loaves."
She said, "My goodness, five loaves! By the time you get to the 3rd loaf, it'll be hard."
He replied, "How come everybody knows about this stuff except me."