News
Boyle connection to 'Great Lighthouses of Ireland'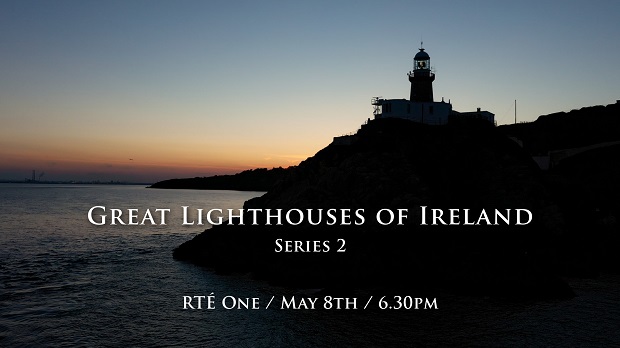 Well done to Boyle man Pete Higgins, originally from Station Road, who edited series two of the RTÉ 1 show 'Great Lighthouses of Ireland' which will be broadcast on Sunday evening May 8th at 6.30pm.
Pete told Boyletoday.com: "I edited all four 1 hour episodes from my home in Boyle and managed to sneak in a photo of Lough Key Forest Park into episode 1. It's not easy to include a land locked county in a show about lighthouses but hopefully some eagle eyed viewer will spot it!"
Pete has a distinguished career in the film industry and was accepted to the 'Film & TV' course in GMIT in 2006 where he eventually specialised in Documentary & Editing. His final year project 'U.F.O.' – an open minded documentary, saw Pete revisit his hometown of Boyle and explore the many claimed sightings of UFOs. It was broadcast on RTÉ in 2010 as part of their New Directors collection of films. Following a decision to focus on storytelling from behind the camera instead, Pete began his career as an editor with Telegael, a multi-Emmy & IFTA winning post-production studio based in Spiddal, Co. Galway. As well as working on shows for distribution throughout the world, Pete's other RTÉ credits include the documentary 'Myrtle Allen – A Life in Food' (2014) and 'Great Lighthouses of Ireland – Series 1' (2018).
The four-part Great Lighthouses of Ireland series covers a wide range of topics designed to appeal, as the first series did, to all ages. Shipwrecks, the power of waves, the disastrous 1979 Fastnet Race, lighthouses in art, storms, engineers, lightships, Marconi, Admiral Beaufort, bird surveys, the Dingle lighthouse keeper who first spotted Fungie the dolphin, the importance of food and the tactics employed by lighthouse keepers to get on with the men they shared a very small space with, are just some of the topics explored.