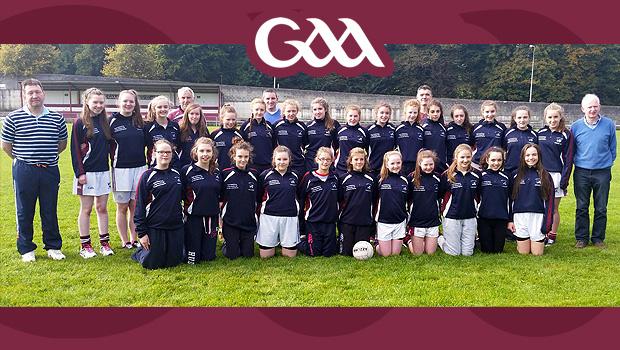 Boyle GAA club are holding an important meeting on Tuesday night 12th at 8.30pm in the clubroom.
The meeting is for all parents of boys age 6 to 18 who are currently playing, or intend to play football with Boyle GAA Club.
All parents and anyone else interested in the continuing promotion and development of underage Gaelic Games in Boyle are invited.
The meeting will concluded with a cup of tea.
An important aspect of this meeting is the preparation for the upcoming participation of our incoming U14s in the Féile National Finals.
All adult players are reminded that memberships should be paid to Roch Hanmore immediately.
The Club Lotto is now at a new record of €10,600 and the next draw will be held on Saturday night next in Dodd's, with Team A in charge. The following were €20 winners in the last draw which was held in the Moylurg Inn;- Gerry and Phil Emmett and Moira Doyle (Keadue). The house prize was won by Adam Wheeler.. Those who would like to become annual Club Lotto subscribers should contact Club Treasurer James O'Boyle at 086 8526329.
Those who have yet to return ticket counterfoils and money for the GAA National Draw tickets should do so immediately.
Defibrillator/Basic life support training on Saturday 30th January at 10:30am. Club members and coaches from all grades encouraged to attend. Places limited. Contact Jan Flanagan 0860667163 for further information/book a place.
The Club extends its sympathy to the following who suffered bereavements recently;- the family of the late great Roscommon footballer and hurler Gerry O'Malley, the Killilea family, The Plains, the Callaghan family, Maple Drive, the Lavin family, Ballymore, the Quinn family, Boyle, the Downes family, Kiltycreighton, the Lally family, Kilbride, and the relatives of the late Eddie Wynne, Boyle.
Ladies Club: Ladies AGM will take place in the clubhouse on Sun Jan 24th at 5pm. All players, parents and everyone interested in the development of ladies football in Boyle is invited to attend. We are always actively looking for new people to get involved with the club, both to help with coaching and on the committee to bring new ideas and energy.