GAA
Boyle GAA club weekly update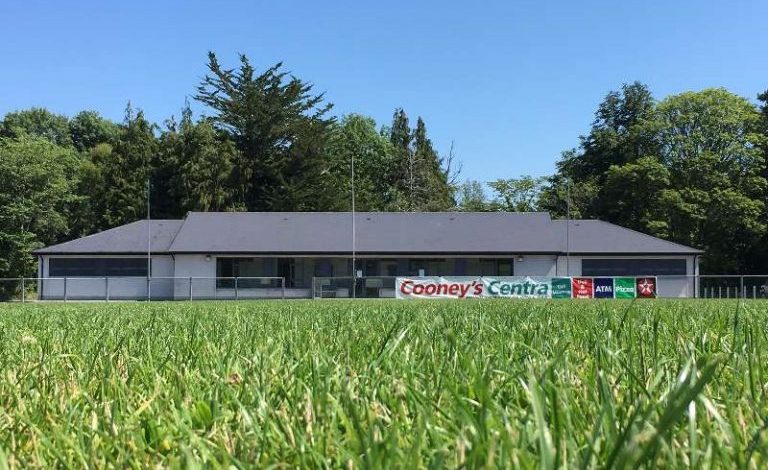 LOTTO
The Online Lotto was drawn on September 11th, 2022 for €15,600. The numbers drawn were 4, 15, 18 and 24. We had 3 match 3 winners – Ger Garvin, David Lavin and Ninan Thomas, and the jackpot was not won. The jackpot now stands at a whopping €15,700 for next week's draw on September 18th at 9pm. Lotto tickets are available at our local outlets in Elphin Street Dry Cleaners, Londis, Better Buy & Spar (Corrib Oil). They're also available online on the Klub Funder website by searching Boyle GAA. Thanks to all the shops, businesses, and pubs around the town for having us – we greatly appreciate it!
RESULTS
Our M Kerins Construction and The Well sponsored Intermediate Ladies took on St. Barry's in the Championship on a wet and miserable Sunday morning in Abbey Park. With conditions worsening throughout the first half, the play was moving fast and footing was hard found. Our ladies banded together and moved the ball well to work some lovely scores. The rain eased off in the second half and the scores continued to flow for our ladies. We're looking forward to next week's game now – hopefully it'll be drier! Team listing: S. Moran, S. Kerins, I. King, N. Beirne, S. Keenehan (C), R. Cox, M. McKeon, G. Flanagan (0.01), R. Wynne (0.04), H. Kerins, A. Feely (1.02 – 1f), M. Ward, A. Roddy, K. Harrington (1.06 – 1f), N. Regan. Subs used: C. Cregg (1.01), S. Wynne, S. Meehan (0.01), M. Brogan and C. Byrne.
Commiseration to our U20 Men's Team who were knocked out of the Championship by Padraig Pearses in the Semi Final on Saturday evening in Kilbride. The final score was 3.07 – 1.18. That wraps up the season for the lads, thanks to all of the players, management team and supporters for a great season – we look forward to watching these lads play for many more years to come. Team listing: S. Garavan, S. O'Donnell, D. Casey, D. Flanagan, K. Beirne, L. Glennon, O. Henry, C. Kelly (0.01), E. Kerins, C. Feely (1.01 – 1f), O. Cregg, N. O'Donnell (0.02 – 1f), D. Duggan (1.00), D. Cregg (1.03) and L. McGrath. Subs used: G. O'Connor.
UNDERAGE
The U17 Boys were defeated by Padraig Pearses in the Abbey Park.
The U15 Boys were defeated by Western Gaels.
The U13 Boys Division Two team were defeated by Western Gaels and Éire Óg/ Michael Glaveys this week.
The U13 Boys Division Four team won their game versus neighbours Western Gaels in Frenchpark.
BOYLE CAMOGIE
Sadly our Camogie Leopards were beaten by a single point by Roscommon Gaels in the County Final after a very tight game.
However, our Camogie Cheetahs had a convincing win over Athleague Camogie Club and are now COUNTY CHAMPIONS! We are so proud of all the girls on both teams, they have trained so hard all season and their camogie has improved so much. A huge thank you to the coaches, families and supporters who have given the girls this opportunity. We look forward to seeing everyone again next season.
BOYLE HURLING
Well done to the U7 and U9 hurling teams who took part in the County Blitz in Hyde Park on Saturday. Great performances from all players, well done to all involved.
FIXTURES
McGovern Civils Senior Men meet Clann na nGael in Rd 3 of the Championship on Saturday, September 17 at 5.30pm in Dr Hyde Park
Both our Ladies and Junior Men are out on Sunday, September 18.
The Well & M Kerins sponsored Intermediate Ladies meet St Ciaran's in the final round of the Championship group stage at 11am in Abbey Park
Cooney Motors Junior Men meet St Michael's in Rd 3 of the Championship at 4.30pm in Abbey Park
AROUND THE CLUB
The Dome! On Saturday our U7, U9 and U11 boys football teams were privileged to train inside the NUI Galway Connacht GAA Air Dome, which is the world's largest sports air dome and is located close by – just outside Ballyhaunis. With close on 70 lads participating, there was also a big turnout of parents, family and friends who came over to support, whilst also availing of the opportunity to soak up the atmosphere and view the impressive facility. Thanks for the continuous support and we hope you all enjoyed it. Well done to all the coaches for organising a brilliant afternoon which the lads will certainly remember!
CONDOLENCES
The Club wishes to extend sympathies to the Tarpey family on the passing of Frank – may his gentle soul rest in peace.