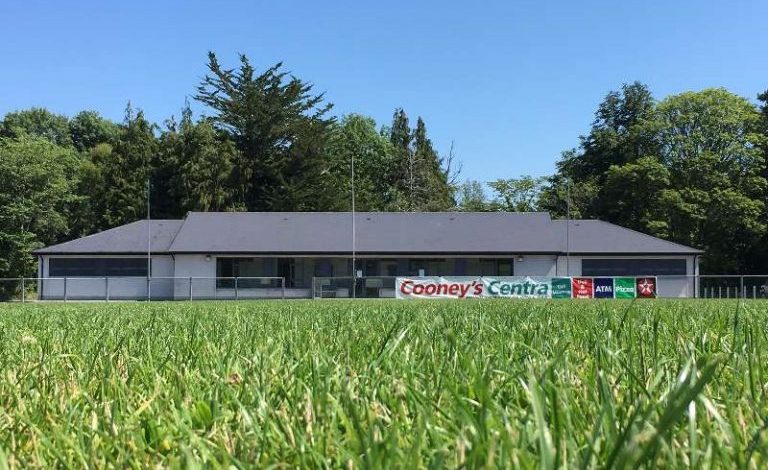 Lotto Results
The Online Lotto was drawn on the 19th of June , 2022 for €14,400. The numbers drawn were 7, 16, 24 & 31. We had 1 matching 3 winner with Michael Sweeney winning €100. The jackpot was not won. The jackpot was not won and now stands at €14,500 for next weeks draw, the 26th June at 9pm. The club have together lotto teams again and will have a roster of every 4 months for teams so thank you all for nominating yourselves to help with this. Lotto tickets are available at our local outlets in Elphin Street Dry Cleaners, Londis, Better Buy & Spar (Corrib Oil). They're also available online on the Klub Funder website https://www.klubfunder.com/Clubs/Boyle%20GAA/lotto
Match Results
– The Cooney Motors Junior Men had a good win over Tulsk in their Division 4 League relegation game on Friday evening – they're now awaiting their fixture for their last game versus St Joseph's.
– Well done to the U14 Girls who played a League Semi-Final against Kilbride on Thursday – winning the game by a point, details on the Final to follow!
– The U14 Camogie team had a great win over Tulsk last Tuesday. Best of luck to the team and management who are now set to play Roscommon Gaels in a Semi-Final this Tuesday, June 21 at 7pm in Lisnamult.
– The U10 Girls took part in a County Blitz in Ballyleague on Saturday and were in a group with Castlerea, Roscommon Gaels and St Croans, winning two and drawing the other.
Rise & Shine Superstars
Our Nursery programme had their penultimate training of their 8 week slot without final training coming up next Monday the 27th of June. Even in such a short time, we have seen such improvement on the children's basic skills and it isn't just down to the coaching on the day its down to the parents and children during the week practicing what your coaches have showed them and being better at it the following week. Thanks to Lorna Hanmore for her great work in organising this again this year and her team of coaches , the 60 + kids and their parents. As Tony Conboy alluded to yesterday in his address, "There's no better site than coming up the Sligo road looking at the backdrop of the Boyle Abbey, and Abbey Park full of kids playing their sport and enjoying themselves.
O'Rourke Cup
The McGovern Civils Senior Mens team play in a quarter final this Friday the 24th of June in Lisnamult, Roscommon, against Ros Gaels at 8pm. Please support, all welcome.
Junior League
The Cooney Motors Juniors played their relegation game against Tusk last Friday in Abbey Park in the Division 4 league. Friday nights game finished in a 1 point victory 1.09 to 11 points after a late surge from Tulsk, who just couldn't find their range as Boyle held out. Best for Boyle were Eden Kerins, Liam Casey, Conor Deery, Marc O'Connor and Daniel Casey.
Congratulations to Boyle Celtic
Congratulations to Boyle Celtic on their Premier Division Cup final victory on Sunday in Lecarrow which caps off a brilliant season! Special mention to Brian McCrann on his 'Goal of the Season' strike from inside his own half.
Family Fun Day
Boyle GAA in collaboration with Boyle LGFA and Boyle Camogie hosted a family fun day on Sunday – thanks so much to all that joined us in the Abbey Park, it was brilliant to see so many new and familiar faces! Special thanks to local businesses the Baazar, Lovage, Packs BBQ & DJ David Greene, all of the volunteers and of course the organising committee for arranging a brilliant day out for the whole community. Thanks also to the (Order of Malta) Ambulance and Gardai who were in attendance. Fergal O'Donnell was caught for speeding but he was only playing rounders at the time and was slowed down by Stephen Tonry. The pitch and facilities were in fantastic condition thanks to the stellar work by a number of individuals – you know who you are, and it's a credit to you – thank you! We hope to see all of the new faces again in the near future – if you're new to the club please do reach out to a committee member or via our social media, we'd love for you to get involved!
Dedication to the late Sean Young
The family fun day fittingly culminated with the unveiling of a collection of GAA memorabilia that was gifted to the club by the family of the late Sean Young RIP. It was an honour to install a tribute to a true gentleman, one of the iconic activists in the club since he came to Boyle in 1972. The material in the cabinet track his life from the 1950s to the time of his passing in April 2019 and they are now on display in the club house alongside photographs of the many teams that he coached over the years. The club wishes to thank Anne and the Young family for donating these items to Boyle GAA Club and for being with us on Sunday, we will ensure that his spirit lives on in Abbey Park. Thank you to Liam Young, Tony Conboy, David Kelly and Brian Carroll , Roscommon GAA Chairman, for their words to mark the occasion. We will have photos of the day on social media this week.