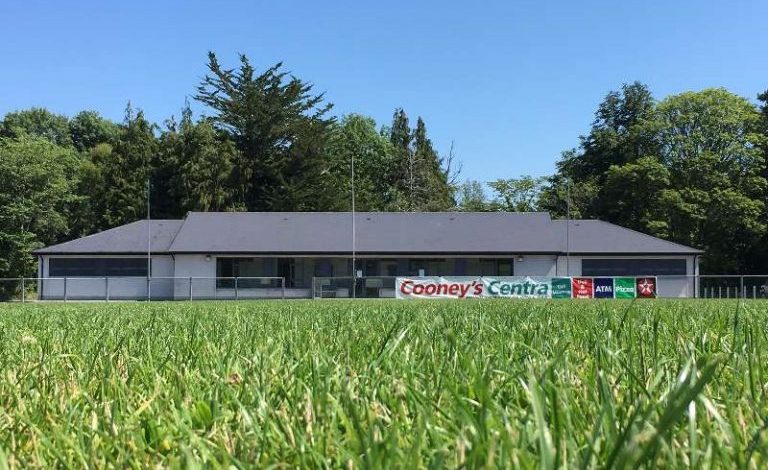 LOTTO RESULTS
The Online Lotto was drawn on October 2nd, 2022 for €15,900. The numbers drawn were 2, 3 , 17, 26. We had 4 match 3 winners, Hilary Clifford, Gary Wynne, Jonathan Egan and Teresa McHugh sharing €100 and the jackpot was not won. The jackpot now stands at another milestone €16,000 for next weeks draw on October 9th at 9pm. Lotto tickets are available at our local outlets in Elphin Street Dry Cleaners, Londis, Better Buy & Spar (Corrib Oil). They're also available online on the Klub Funder website by searching Boyle GAA. Thanks to all the shops, businesses, and pubs around the town for having us – we greatly appreciate it!https://www.klubfunder.com/Clubs/Boyle%20GAA/lotto
HODSON BAY SENIOR QUARTER FINAL
McGovern Civils Senior Men
Our Senior Men have progressed to the Semi-Final in the Championship after a battle against Michael Glaveys in Dr Hyde Park on Sunday, final score: 1.11 – 0.09.
The game was played in good conditions, there was hardly a breeze but the pitch was greasy causing quite a stir throughout the game as players from both sides lost their footing leading to turnovers. Although Glaveys opened scoring in the first half, our lads took control of the scoreboard for the remainder of the first half. Along with his 4 frees in the first half, C McKeon scored the only goal of the game after a low ball from E McGrath was rocketed towards the full-forward line. Combined with a point from D Cregg and a mark from D East, the half time score was 1.06 – 0.04
Once again, Glaveys opened scoring after the break, but they meant business, quickly adding three consecutive points from play to their talley. What should have been a game-defining moment, they also received a penalty midway through the half – but it was popped over the bar – much to their side-lines dismay. Our strength in the air stood to us, and with countless marks on both ends of the field the ball was worked well throughout the pitch.
We're now set to play St Brigid's in the Semi-Final of the Championship on Sunday, October 9 at 4.15pm in Dr Hyde Park. The other semi between Roscommon Gaels and Strokestown will run ahead of this with throw in at 2pm. Best of luck with your preparation's lads! Special word to the Chairman David Kelly on keeping the world updated and entertained on the twitter machine!
Team List: R Kearney, L Glennon, C Flanagan, D Casey, T McKenna, S Purcell, D East (0.02 – 1m), R Hanmore, E Smith, K Cox, E McGrath, C Feely, D Cregg (0.02), D Smith (0.01) & C McKeon (1.06 – 4f). Subs used: C Goldrick for Cox, E Kerins for Hanmore and J Moran for East.
UNDERAGE FIXTURES
– Our U13 Division 2 Boys are awaiting fixture details for their Championship final versus Kilbride, keep an eye on our Facebook page for the details when they're announced.
AROUND THE TOWN
– Run Walk N Roll will be back on the streets of Boyle on Sunday the 9th of October at 3pm. This will be the 27th year raising much needed funds for the Irish Cancer Society. It is a 5.4km Run /Walk and fun day out for all ages and abilities, for more details, message them on Facebook or contact Damian Regan (086-3942388).
FIXTURES
Intermediate Ladies County Final
The Well & M Kerins Intermediate Ladies
– We wish our Intermediate Ladies and Management the best of luck with their final preparations to meet St Ciaran's in the Championship Final next weekend. They will play in Ballyleague on Saturday, October 8 at 4.45pm.
Hodson Bay Senior Semi Final
Boyle v St Brigid's 4.15 in The Hyde Sunday the 9th of October
Hats, flags and Headbands… see you there. Boyle Abu!!