GAA
Boyle GAA club update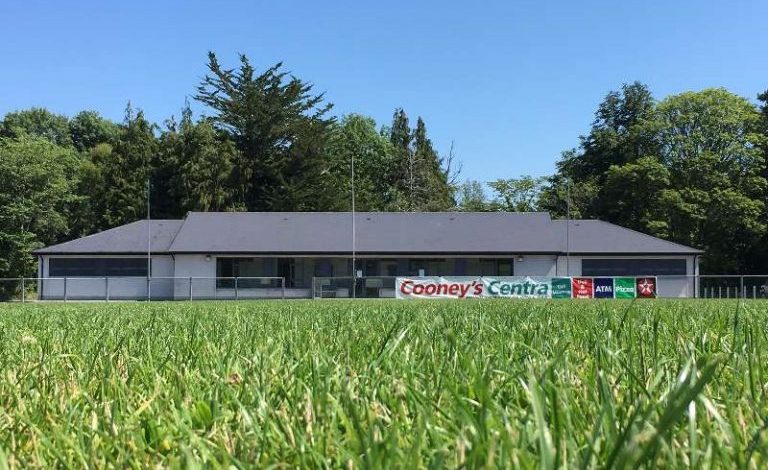 Lotto Results
The Online Lotto was drawn on August 7, 2022 for €15,100. The numbers drawn were 10, 12, 29 & 31. We had no match 3 winner, and the jackpot was not won. The jackpot now stands at €15,200 for next weeks draw on August 14 at 9pm. Lotto tickets are available at our local outlets in Elphin Street Dry Cleaners, Londis, Better Buy & Spar (Corrib Oil). They're also available online on the Klub Funder website https://www.klubfunder.com/Clubs/Boyle%20GAA/lotto
McGovern Civils Senior Men
Our McGovern Civils Senior Men made the ideal start to their Senior Championship campaign with a four-point victory over Western Gaels at the Abbey Park on Friday evening. Boyle had the perfect start – scoring three goals and two points to Western Gaels' two points in the opening fifteen minutes. Daire Cregg scored two goals and a point, while Donie Smith raised the third green flag. Dylan East scored Boyle's other point. Following a Western Gaels free, further points from Cian McKeon and Donie Smith stretched the margin further as Boyle held a 3.04 to 0.3 lead at half-time.
Western Gaels began the second half the stronger scoring a goal and a couple of points. However, midfielders Roch Hanmore and Cathal Feely began winning the middle sector which provided Boyle the platform to wrap up the victory. Cian McKeon (4) and Daire Cregg increased their personal tallies which insured the Frenchpark-based side could not claw back the margin. 3 further points from Daire Cregg and a brilliant strike from distance from Colin Goldrick ensured victory for Boyle.
Team: R. Kearney; L. Glennon, C. Flanagan, D. Casey; T. McKenna, S. Purcell, D. East; R. Hanmore, C. Feely; C. McKeon, E. McGrath, O. Cregg; D. Cregg, D. Smith (C), C. Goldrick. Subs used: K. Cox, M. O'Connor and E. Kerins.
The Well & M Kerins sponsored Intermediate Ladies
The Ladies had a well-deserved win over Éire Óg on a beautiful Friday evening in Loughglinn to kick off their Championship campaign. Huge thanks to Kieran Feely as always for a well written and enjoyable write up of the game, read more on kieranfeelymedia.com.
This team are really starting to hit their stride with lots of young blood maturing into the squad nicely. They worked hard for each other from start to finish and they suitably rounded off the scoring at 5.16 to 1.08. The best is yet to come for this young team and we're looking forward to seeing them progress this season.
Team: R. Johnson, S. Kerins, I. King, N. Beirne, S. Keenehan (C), R. Cox, M. McKeon (0-01), G. Flanagan (0-1), R. Wynne (1-02), H. Kerins, A. Feely (1-08, one free), M. Ward (0-1), A. Roddy (2-01), K. Harrington (0-1), N. Regan (1-02). Subs used: C. Roddy.
Cooney Motors Junior Men
The clash between our Cooney Motors Junior Men and our neighbours from Ballinameen in Round One of the Championship was highly anticipated – and it did not disappoint! It was clear that this game was set to be physical from the start, and it was a great learning curve for our younger players. David Flanagan popped 3 points, and Mark O'Donohoe, Colin O'Sullivan and Niall O'Donnell all kicked fine scores with the aid of the wind. At half time our men were on the up on a scoreline of 0.11 to 1.04.
Ballinameen found a gear and improved in the second half with 2 crucial goals with one from the penalty spot. There were fine displays from Tadhg Lowe, David Callaghan, Colin O'Sullivan, Niall O'Donnell and David Flanagan. Aaron Sharkey also had a huge clearance off the line in the dying moments. Boyle were 2 points down with minutes to go and found the goal they were looking for from a well worked move assisted by Connor Deery and fisted into the net by Callaghan. With that we were a point up in injury time but Ballinameen got a free from midfield. They sent it in long, and it was flicked on and over the bar. And on that note came the final whistle, and both teams ended up sharing the spoils for the opening round. Final score from a sunny Nash Park in Frenchpark was 1.15 to 3.09.
Team: S. Garavan, N. Brennan (C), C. Beirne, J. Coyle, D. Valentine, D. Flanagan, L. Casey, K. Cox, T. Lowe, J. Sweeney, M. O'Donohoe, C. Deery, N. O'Donnell, C. O'Sullivan, M. O'Connor.
Subs used: D. Callaghan, A. Sharkey, S. Kane, L. McGrath, D. Duggan
Underage Results
– U17 Boys had a well earned win over St Brigids in Div 2 of the Championship
– U16 Girls were defeated by St Croans in Div 2 of the Championship
– U15 Boys had a narrow loss against Strokestown in Div 3 of the Championship
– U14 Girls took on St Brigids in the Div 2 Championship Quarter Final on Sunday evening and despite their trojan efforts they were sadly defeated.
– U13 Boys had a narrow loss to Clann na nGael in Div 4 Championship
U20 Football Championship Second Round
Our u20 footballers will face Strokestown in the 2nd and final round of their Championship qualifiers.
Throw in at 7.30pm Friday Evening at Abbey Park. Good luck to all involved.
Around the Club
– Shout out and thanks to David Mc Keon, Painting Contractor, for giving the goal posts in Abbey Park a glow up as we kick off Championship Season. Thanks are also due to Bernard & Michael for fitting the new nets, as well as the Solas team for all of their hard work around the Clubs Grounds. It looked amazing.
– The Boyle Camogie & Hurling Cúl Camp was a great success this week. It was a pleasure to mentor these rising starts and see their skill level and confidence grow throughout the sessions!