GAA
Boyle GAA club weekly news update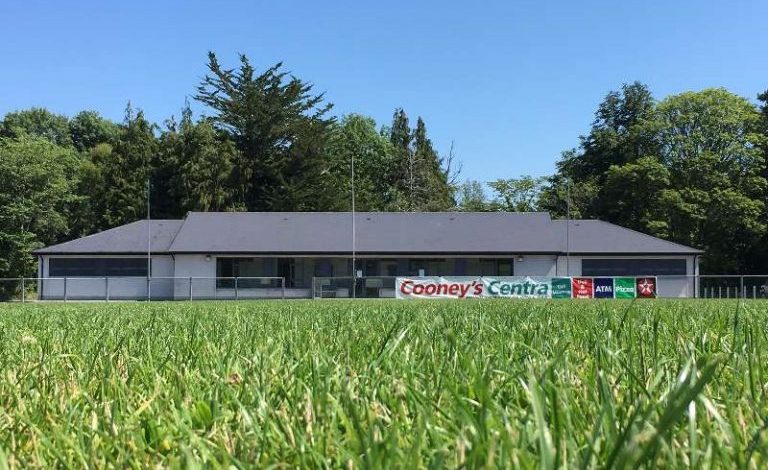 Club Lotto 
The Online Lotto was drawn on the 22nd  of August for €10,200. The numbers drawn were4, 10, 22 & 29 . The jackpot was not won and now stands at €10,300 for next week's draw, the 29th of August at 9pm. We had 1 match 3 winner this week with Dara Callaghan winning the €100. Lotto tickets are only available online can be purchased on the Klub Funder website. As always please use link here (   https://www.klubfunder.com/Clubs/Boyle%20GAA/lotto  ) and thank you all for playing and joining us.
Opening Weekend of Senior and Junior Championship 
OurMcGowan Directional Drilling sponsored Senior Men made an ideal start to this year's senior championship with victory over Roscommon Gaels on Friday evening at the Abbey Park. Cian Smith's side attacked menacingly, with Luke Glennon and Daire Cregg producing fine displays on their senior championship debuts. Boyle now face Michael Glaveys in Round Two on Saturday, September 4th at 6.30pm at Hyde Park.
Team: R. Kearney; Killian Cox (0-1), R. Finneran, C. Flanagan; E. McGrath, T. Lowe, L. Glennon; E. Smith (0-1), Kieran Cox; C. Feely (1-1), C. McKeon (0-3, 2 frees), D. Cregg (1-3); J. Moran (0-2, 1 mark), D. Smith (0-3, 2 frees), C. O'Sullivan.
Subs used: S. Purcell (0-1) for E. Smith (blood sub) (22 mins), E. Smith for Purcell (blood sub reversal) (26 mins), C. Goldrick (0-1) for O'Sullivan (38 mins), S. Purcell for Glennon (42 mins), B. Furey for Finneran (52 mins), M. O'Connor for Feely (55 mins).
As always Abbey park was in pristine condition for the Senior game and even after a very wet day, the pitch held up very well, thanks to the ongoing work being carried out!!
On Sunday afternoon, our Cooney Motors/ Cooney's Centra sponsored Junior Men travelled to Ballyfarnon to face St. Ronan's in Round One of the Junior A Championship. In what was an entertaining contest, both sides scored twelve points apiece while Jack Sheridan made some vital saves, including one from a second half penalty. Next up is St. Brigid's at the Abbey Park on Sunday, September 5th at 1pm.
Team: J. Sheridan; A. O'Connor, C. Beirne, A. Simon; D. Valentine, B. Kerins, N. Brennan; R. Hanmore, M. O'Connor (0-1); D. East (0-2), K. Sweeney (0-2), C. Tivnan; M. O'Donohoe (0-2), C. Deery (0-5), T. Regan.
With: C. Doyle, C. McPherson and D. McKenna.
Nursery Programme 
We have had our 2nd last Nursey Night of the summer on Monday evening with our final night next Monday the 30th of August before we all head back to school. Thanks to all the coaches, officer,  parents and kids for making this such a memorable 8 weeks.
Results: 
U11 North Roscommon League: Boyle beaten by Shannon Gaels.
U17 Div 1 Football Championship: Boyle 2-14 Oran/St. Croan 3-8
Fixtures:   
Wednesday 25th  U17 Div 1 Championship 19:30: Pádraig Pearses v Boyle at Pairc an Phiarsaigh.
Sunday 29th U11 North Roscommon League 11:00: Boyle v Western-Gaels at Abbey Park
Boyle Ladies  
Our Corrib Oil sponsored U19 Girls had a brilliant victory over Shannon Gaels in their first game of the League. They will meet Clann na nGael and St Brigids in the next two rounds.
U16s Girls 
Our U16 Girls were defeated by a strong St Brigids in the Div 2A County Final. Pat would like to thank the girls for the commitment and hard work they put in for the year despite the pandemic. He also would like to thank all of the parents and additional volunteers who gave great support to the team, and of course to his coaching team for all of their hard work. This isn't the last stop for these girls, and we look forward to seeing them flourish in the U19 and Ladies teams for years to come.
Team List: L. Wynne, E. Funke, Z. Kearney, A. Kiernan, S. King, A. O'Dowd, A. Kennedy, C. Byrne, A. Roddy, C. Cregg, E. Casey, N. Scally, S. McGrath, K. Roddy, L. Downes, B. Mulrennan, C. Reilly and R. Johnson.
U12s Girls
Our U12's met Northern Harps in Ballinameen to contest the Division 2A Final – the pinnacle of the year for this team who had lost just one of their fourteen games all year, their first of the season, against Northern Harps.
The girls started out well and won a lot of possession from the outset, this was enhanced with tigerish defending and pinpoint kickouts setting up our forwards. Paired with excellent support play, the scores followed and Boyle led at the break 0.06 – 0.01. Northern Harps returned with all guns firing, their hugely admirable work rate left only the smallest of margins between the teams at the water break 0-6 to 0-5.
A long range score by R. Sheerin put a little more light between the teams. And a pinpoint pass found E. Fitzpatrick on the edge of the square, leaving her one on one against her cousin in goals – the ball quickly rattled into the back of the net. Northern Harps were denied scores by the woodwork & a brilliant save by A. Brogan and epic defending led by R. Casey, G. Moran, G. Sweeney, H. Fitzhenry, L. O Shaughnessy and L. Sheedy. U. Padimanskaite and R. Sheerin each put another score up before a final point from C. Coyle. Leaving the game at 0.11 – 0.05. Cue an ecstatic Boyle and heartbroken Harps.

Thanks to the large, vocal, supportive and appreciative Boyle crowd that made up our cohort on the evening. What an end to the season, huge thanks to the dedicated parents, backroom team and management behind the girls. We're very proud of this achievement and hope to see them continue to play for many years to come.

Team List: A. Brogan, O. Rooney, R. Costello, R. Casey, G. Moran, E. Garvin, U. Padimanskaite, E. Fitzpatrick, R. Sheerin, C. Coyle, A. Cooney, K. Conroy, G. Flynn, R. Carroll, B. Kilroy, A. O' Donoghue, K. Flanagan, S. Lannon, L. Sheedy, G. Sweeny, H. Fitzhenry (C), L. O Shaughnessy. D. Brennan, C. Kennedy and A. Tonry were missing due to injury / other commitments