GAA
Boyle GAA Club weekly news update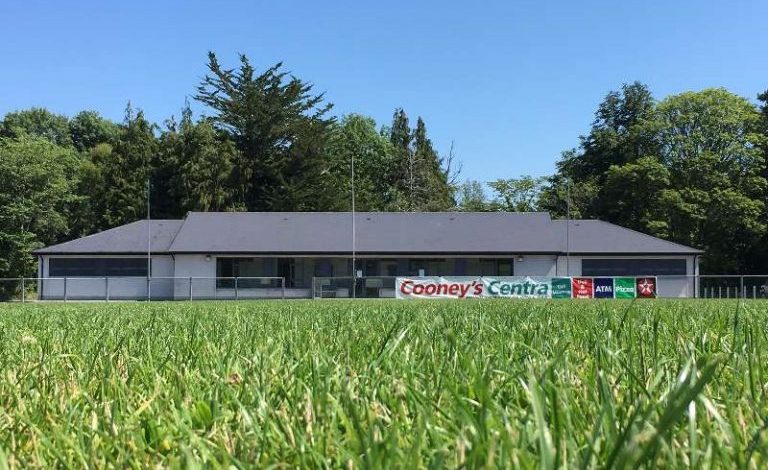 Club Lotto
The Online Lotto was drawn on the 26th of September for €10,700. The numbers drawn were 13, 14, 15 & 30. The jackpot was not won and now stands at €10,800 for next week's draw, the 3rd of October at 9pm. We had no match 3 winners. Lotto tickets are only available online can be purchased on the Klub Funder website. As always please use link here ( https://www.klubfunder.com/Clubs/Boyle%20GAA/lotto ) and thank you all for playing and joining us as always.
Senior and Junior Championship
Our McGovern Directional Drilling sponsored Senior Men bowed out to Padraig Pearses in the Quarter Final on Sunday. Boyle Opened with a dream start getting 2 goals through Donie Smith and Tadgh McKenna. Going into the break 3 points up Pearses got a goal bringing it level 2.3 to 1.6 at the half time break. Unfortunately, that was the better half Boyle played and couldn't break down Pearses on the resumption. Final score 2.9 to 2.5. Thanks to the players and management and all our support during the year.
The Cooney Motors Sponsored Junior team have come through an appeal process over score difference and now face St Dominic's in the play off for a place in Quarter Final of the Junior A Championship. Please keep an eye out in our Social media For details during the week.
2020 Division 1 Championship Final
With Covid bringing at halt to all youth outdoors sports during year 2020, our U16's boys have been eagerly awaiting to play their division 1 final, as it has been postponed for over a year now.
Having gone through all their Div 1 U16 group games unbeaten and winning all but one of their 6 games, Boyle were joined table toppers with Roscommon Gaels. A toss of a coin decided who would go through straight to the final. Boyle won the toss and awaited the winners of the semi-final between Roscommon Gaels and Eire Óg/Michael Glaveys.
Covid brought everything to a standstill late in that year and the semi final and final were postponed until further notice. With the resumption of gaa youth's games of the 2021 season the lads had to wait longer, and also now with many of our lads proudly representing Boyle in the minor county team there were further delays of the semi final and final games.
The semi-final only getting played recently with Eire Óg/Michael Glaveys going through to meet our boys in the final, the stage is now set.
We now have a division U16 championship final set for this Saturday 2nd at 0:00 in venue. The lads and their coaches have trained hard all this season as it the same group of lads who are going well in the current U17 div 1 championship. The lads have had a dress rehearsal of the final having played in Eire Óg/Michael Glaveys in a tight affair in the U17 Championship, so this is sure to be a titanic battle.
Please show your support for our lads and get down in your Boyle colours and show your support and hopeful they will be crowned Roscommon Division 1 U16 Champions.
Good luck lads from all Boyle GAA and keep a close eye on Boyle GAA social media for further updates coming up to the final
Final is now fixed for Saturday Oct 2nd in Kilbride at 7pm
Underage
Results:
U17 Division 1 Football Championship 2021
Boyle 1-9 St Brigids 1-4
Keenan Cup Semi Final
Boyle defeated by Kilmore
Fixtures:
Garda Cup
Tulsk v Boyle TBC
28/09/2021
U11 North Roscommon League
18:30 Boyle v Elphin-Ballinameen Abbey Park
29/09/2021
U17 Division 1 Football Championship
19:30 Roscommon Gaels v Boyle Lisnamult
03/10/2021
U11 North Roscommon League
11:00 St Michaels – St Ronans v Boyle
Boyle LGFA
M Kerins Construction sponsored Intermediate Ladies have continued their winning streak in Div 2 of the Championship after a great win over St. Dominic's today, final score: 1.15 – 0.09. They will meet St Ciaran's away on Sunday, October 3 with the top 4 teams going through to the County Semi-Finals. Team Listing: Ruth Johnson, Shauna Moran, Isabelle King, Shannon Kerins, Sophie King, Saoirse Wynne, Suzanne Keenehan, Roisín Wynne (0-01), Caoimhe Cregg, Sinead Meehan, Megan McKeon (0-04), Grace Flanagan (0-01), Aisling Feely (1-06), Kate Harrington (0-01), Michaela Ward. Subs used: Shannon Cull (0-01), Heather Kerins (0-01), Natasha Regan.
U14 Girls
Congratulations to our U14 Girls who retained the North Roscommon League last night by beating Shannon Gaels in Croghan on a score line of 5.08 to 1.07. The final score does not reflect how close the game was – play was in the balance until the last 10 minutes when our girls seized their opportunities with some well taken goals. Big thank you to the management and support crew for all their time and effort this year, and well done again girls, onwards and upwards!
U8 Girls
Our U8 Girls have finished up their fun-filled season. All of the girls put in a huge effort and we've seen great development in their skills. Special thanks to the Management, Trainers, Covid Supervisors, and parents for all of their help and assistance throughout the year. We look forward to seeing what this bunch gets up to on the pitch for many years to come!