GAA
Boyle GAA club weekly news update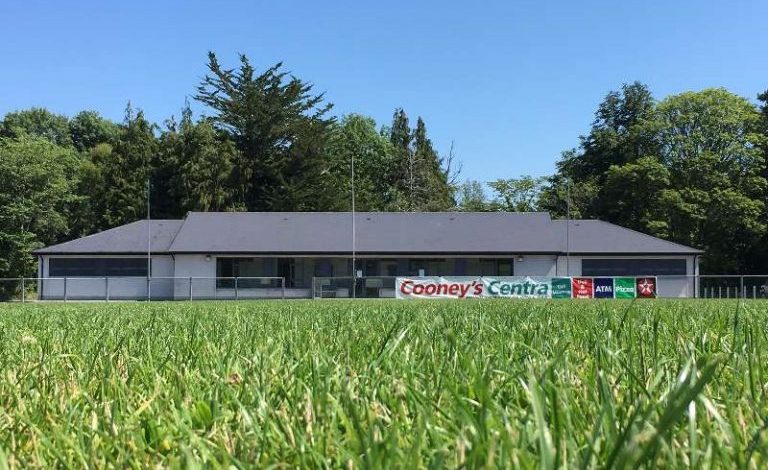 Lotto Results
The Online Lotto was drawn on August 21, 2022 for €15300. The numbers drawn were 6, 15, 26 & 32. We had 2 match 3 winner, and the jackpot was not won. Alan Cooney and Edel Kavanagh share €100. The jackpot now stands at €15,400 for next weeks draw on August 28 at 9pm. Lotto tickets are available at our local outlets in Elphin Street Dry Cleaners, Londis, Better Buy & Spar (Corrib Oil). They're also available online on the Klub Funder website by searching Boyle GAA. Thanks to all the shops, businesses, and pubs around the town for having us – we greatly appreciate it! https://www.klubfunder.com/Clubs/Boyle%20GAA/lotto
Underage Results
– McGovern Civils Senior Men chalked another win in their Championship campaign versus St Faithleach's leaving the pitch with a final score of 1.13 – 0.15.
– The Well & M Kerins sponsored Intermediate Ladies had a fantastic win over Castlerea in the second round of the Championship.
– Cooney Motors Junior Men lost to Strokestown in the Championship in Strokestown on a scoreline of 1.13 to 0.11
– The National Automation U20 Boys had a great win over Strokestown in the Div 1 Championship – they look now to the Semi-Final on September 10.
– U19 Girls had a brilliant game against Roscommon Gaels and now progress to the Final.
– U17 Boys were defeated by Kilbride in the Div 2 Championship
– U15 Boys had a great win over St Dominic's
– U12 Camogie Cheetahs had a lovely win over Roscommon Gaels Hawks
– U12 Camogie Leopards were defeated by Oran
– U11 Boys played Athleague / Tremane in the Go Games
Senior Championship Round 2 in Ballyleague
The McGovern Civils sponsored Boyle went in search of back-to-back wins in Ballyleague, but it wasn't going to be easy playing Faithleachs who were very much in their game against Clan na nGael and a lot to prove after making the jump up from Intermediate last year and winning a Connacht .
Faithleachs' started this game on the forefront and put in a huge first half performance leading 9 points to 5 at the break. With a slight wind in the second half Boyle started to claw back the 4-point lead and levelled 9 points apiece going into the final quarter. Faithleachs' then pulled away again kicking 3 points ahead. However, Donie scored a goal from an Evan McGrath Pass equalising again. Both teams swapped points again and were level in injury time (6 min) with one play left. Cian McKeon got on the end of a Sean Purcell Pass and was fouled on the 45 m line and kicked the resulting free in a pulsating encounter. Best wishes and speedy recovery to Oisin Cregg who had to leave the field of play after a head injury.
Team:  Rob Kearney, Luke Glennon, Conor Flanagan, Evan McGrath, Tadgh McKenna, Dylan East, Roch Hanmore, Cathal Feely, Oisin Cregg, Sean Purcell, Mark O'Connor, Donie Smith, Cian McKeon & Colin Goldrick.
Subs used Jack Moran for Colin Goldrick; Enda Smith for Mark O'Connor, Killian Cox for Oisin Cregg Eden Kerins for Dylan East.
Final Score 1-13 to 0-15 points
This leaves Boyle and Clan on 4 points after 2 rounds with both teams playing each other in the Hyde on Saturday week for First and Second places. Throw in is on the 3rd of September (Saturday at 6.30)
Junior Championship Rd 2
The Cooney Motors Sponsored Boyle Juniors played Strokestown away in round 2 of the Junior A Championship. Leading by 2 points going into the break with a good first half performance Boyle just couldn't convert the goal chances and were left with too much to do losing out on a score line of 1-13 to 11 points. Very good performance by Marc O'Connor, Joe Sweeney and Liam Casey. This leaves it with all to do against Table toppers St Michaels in the final round next Friday night in Boyle on the 2nd of September.
Thanks to all the support over the weekend and hope to see you all out again!
Around the Club
– Our Nordson Medical U14 girls have finished off their competitive games for what was a largely successful season for the team. Their season got off to a slow start with defeats to Roscommon Gaels and St Barry's in the first two rounds of the league. But following this, the team went on to record five wins on the trot to win the division 3A league final, beating St Barry's in a very competitive and entertaining game in the final. They continued their winning streak by winning their first 2 rounds of the Championship against Oran and Castlerea before losing their third-round to St Barry's. The team went on to play St Brigid's in a hugely competitive quarter final and unfortunately lost out to a strong St Brigid's side. Well done to all the girls for their fantastic achievements in the 2022 season and thanks to all the managers and parents who supported them on their journey. The team consisted of a panel of 30 players who all contributed to the success of the team in 2022. The very best of luck to the girls as they continue their football into 2023.