GAA
Boyle GAA club weekly update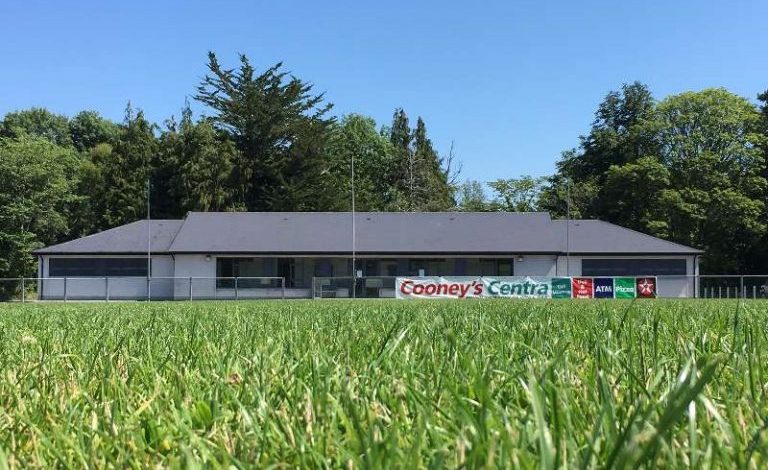 Club Lotto
The Online Lotto was drawn on the 24th of October for €11,100. The numbers drawn were 17, 20, 23 & 27. The jackpot was not won and now stands at €11,200 for next week's draw, the 31th of October at 9pm. We had 1 match 3 winner with Owen Garvin winning €100. Well done Owen. Thank you all for playing and supporting as always! Lotto tickets are now available online by searching Boyle GAA on the Klub Funder website. In addition, physical tickets are now stocked in local outlets – Elphin Street Dry Cleaners, Londis, Better Buy and Spar (Corrib Oil).

Boyle Underage Boys
The U20 team will be kicking off their Championship season in November. All players eligible for this competition are welcome to join and we look forward to seeing you in the next few weeks. Keep an eye out for training schedules here and on Facebook.
The U17 Boys will play in the Division 1 Championship Final versus Roscommon Gaels on Sunday, November 7 at 2.30pm in Hyde Park. Wishing the panel and management the best for their final preparations.
The U15 Boys were defeated by Eire Óg / Michael Glaveys in the Garda Cup Quarter Final on Saturday in Abbey Park. This marks the end of the season for these committed lads and we look forward to seeing them progress through the ranks over the coming years – R. Calpin, M. Carroll, C. Cregg, E K. Davis, K. Downes, S. Duffy, J. Fitzhenry, K. Gaffney, C. Garavan, E. George, H. Hayden, L. Kelly, R. Kennedy, C. Kenny, B. Kilroy, A. McDermott, C. McKeon, K. McKeon, S. Noone, K. O Dowd, G. O'Connor, N. Roddy, P. Sharkey, B. Sheerin, T. Sheridan, Z. Smith, K. Tighe and A. Ó Donnell. Special thanks to the Management, Trainers, Covid Supervisors, and parents for all of their help and assistance throughout the year.
Boyle LGFA
Well done to our Intermediate Ladies who won their Championship Semi-Final versus Eire Óg on Sunday. When the match was fixed to be hosted in Loughlynn we knew a tough game would be in store, but our Ladies showed their grit and determination to stay on top.
Strong winds intermixed with rain showers and sunny spells added to the tense atmosphere of this nail biting encounter. Winning the toss, Eire Óg chose to play with the wind in the first half and were quick off the bat with their first point of the game. We answered quickly with 1.01 coming from C. Cregg, and another goal coming from A. Feely within the first 5mins. A. Feely, K. Harrington and R. Wynne all popped balls between the sticks ahead of the water break which saw Eire Óg trailing on a scoreline of 2.05 – 0.03. We saw another two points, one from M. McKeon and another from A. Feely; as well as a pop for Eire Óg ahead of half time leaving the score at 2.07 – 0.04.
The second half grew increasingly tense, and with no more than 3 minutes gone, C. Cregg was shown yellow and resigned to the dugouts for a 10 minute sin bin. Reduced to 14 players, our Ladies battled hard with a strong defensive line, and some immense saves from Goalkeeper R. Johnson, but Eire Óg took their chances and put 3 points from play and another from a free up before C. Cregg returned just ahead of the water break to a rapturous Boyle applause.
We led well at the start of the last quarter, at 2.07 – 0.09. H. Keirns replaced N. Regan and was thrown straight into a one-two with A. Feely who finished with the ball in the back of the net to allow some breathing space. With 6 minutes to go, Eire Óg had their prayers answered with the ball not only crossing the line just inside the crossbar, but also going between the pins twice. K. Harrington stood up to the plate shortly after and put the ball soaring between the posts leaving it at 3.08 – 1.12. Although we were on the home stretch, we knew that one kick could have changed the result. With a penalty awarded in the last minute, breaths were held. In the end, Eire Óg's own post denied them the winner and our Ladies were relieved to hear the final whistle. All roads now lead to the Championship Final which is due to take place on Saturday, November 6 versus St Dominic's. Keep an eye on these notes and on our Facebook page for fixture details.
Team Listing: Ruth Johnson, Suzanne Keenahan (C), Isabelle King, Shannon Kerins, Shauna Moran, Saoirse Wynne, Sophie King, Ruth Cox, Roisín Wynne (0.01), Grace Flanagan, Megan McKeon (0.01), Caoimhe Cregg (1.01), Aisling Feely (2.03), Kate Harrington (0.02, 1f), Natasha Regan. Subs used: Heather Kerins, Sinead Meehan. Extended Panel: P. Ewing, S. Cull, N. Beirne, M. Ward, A. Roddy, S, Cull, E. Scally, M, Brogan, D, McLoughlin, K. Roddy, T. Sheridan, C. McDermott, C. O'Dowd and A. Kennedy.
The Club wishes to thank Colette Collins of The Well Pub, St Patrick Street for the new set of jerseys that she presented to the Intermediate Ladies team. This generous gesture came right in time for the Semi-Final and we look forward to seeing the girls tog out in their new gear for the Final.