GAA
Boyle GAA club weekly update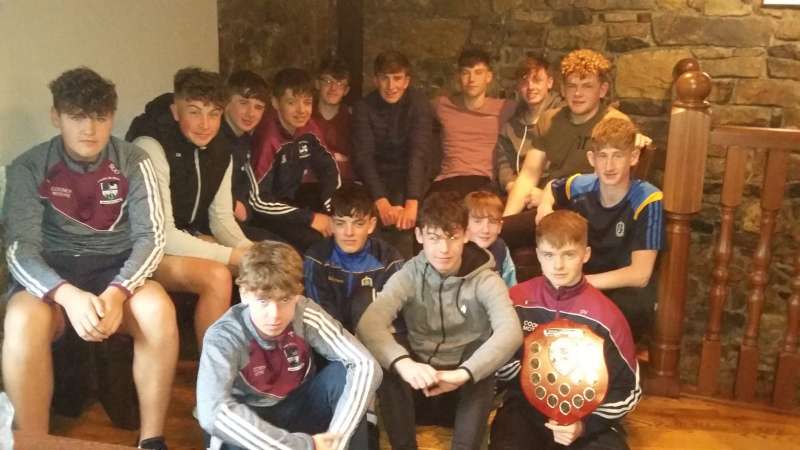 Lotto Update: There was no winner of this week's club lotto of €6,600. €20 winners were Seamus and Maeve Brennan, M&J McPherson & Padraig Cunningham. Next week's draw takes place in Daly's, with the jackpot at €6,700 (the largest in the region) thanks as always to Brogans & Natural Opticians Pharmacies for their sponsorship.
Men's Update: The Cooney Motors/ Cooney's Centra sponsored Junior Team were defeated by Elphin in the Championship Semi Final. It was a match were Boyle never got going until the final ten minutes, but in the end, it was too late.
Boyle Team: D. McGovern, J. Regan, C. Beirne, C. Horan, R. Conroy, M. O' Connor, J. Moran, J. Suffin, T. Halligan, D. Kelly, R. Hannon, S. Battles, M. O' Connor, L. Conboy, N. O' Donoghue. With: C. Brennan, J. Bolger, C. Tivnan and A. Simon.
The same team will play the Division Five League Final vs St. Josephs in a few weeks' time.
The McGovern Directional Drilling Sponsored Senior Team did not field for the final round of the O' Rourke Cup. This brings the team's season to an end. The club would like to thank Basil, Gerry, Barry and Fergal for their hard work and dedication throughout the year.
Under Age Update:
Results:
U-12 Summer Football League Divison Two Knockout:
Boyle 0-12, Kilbride 0-20.
U-16 Division One Football Championship Shield Final:
Boyle 6-15, Kilmore Shannon Gaels 3-06.
Congratulations is extended to Boyle U-16's who defeated local neighbours Kilmore Shannon Gaels to win the Division One Championship Shield in Elphin. Thanks to Odran, Stephen and Jim for their hard work and dedication throughout the year.
Boyle Team:
McKeon, I. Regan, J. Reynolds, K. Beirne, J. Coyle, M. King, O. Sheerin, T. Demeter, C. Feely, L. McGrath, D. Valentine, S. O' Connor, B. O' Connor, D. Cregg, O. Cregg. With: D. Casey, D. Flanagan, L. Glennon, N. O' Donnell, C. McPherson, E. Kerins.
The U-16 players are pictured after an enjoyable meal in The Stairs
Many thanks to the Club members who ensured the smooth running of the Garda Cup Final in the Abbey Park.
Ladies Update:
Details of the Minor and U16 Semi Finals/Finals TBC. 
The club still have several Roscommon County Board LGFA confined draw tickets to sell. Proceeds of the draw go towards the development of football across all age groups. Tickets are €50 and cover 26 draws.  €500 to be won every 2 weeks (€350 to the winner and €150 to the selling club). If you wish to purchase a ticket please contact Cathy Garavan: 086 8616394  or any member of the committee. 
Finally, Congratulations to Henri Clifford and his wife Jenny on their marriage. May they have many happy years together.