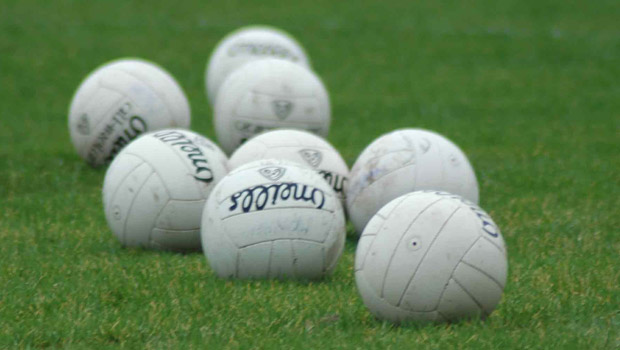 The McGovern Directional Drilling Seniors are in preparation for their Senior Championship outing against Elphin, which will be played in Croghan on Friday week 13th June.
The Cooney Motors/ Cooney's Centra Juniors will have their next Division 4 League fixture against Kilglass Gaels on 21st June.
Congratulations to our neighbours Boyle Celtic on winning Sligo Leitrim Super League. Best wishes to John Evans and the Roscommon Seniors, and especially to our Boyle representatives Donie and Enda and also Gary in the backroom. Best wishes are also extended to all our young players and supporters who will commence their Junior Cert and Leaving Cert exams this week.
The U14's were unfortunately beaten in their League Semi-final on Saturday against a strong Tulsk team in Elphin. Boyle were up against it from the off as some of their main players were absent, which is disappointing especially with such an important game, but those who did tog out must be credited for their performance and attitude. In addition the Boyle cause wasn't helped when Louis Garvin had to be replaced early in the first half through injury. Boyle started brightly and took the lead through a T Regan point and should have increased this lead but missed a couple of easy chances. Tulsk registered a goal and three points before Boyle responded with a goal from their full forward Greg Doherty after good work from Adam O'Connor and Kelvin Morris. Tulsk added another goal somewhat questionably this time, as a long free dropped into the square, the referee blew his whistle with the ball in mid air, both sets of players stopped, but the ball ended up in the net, and the goal was allowed leaving this reporter scratching his head, along with many in the stand. Marcus Meehan added a  free for Boyle before Tulsk scored a couple of crucial goals allowing them to put distance between themselves and Boyle. The Boyle sub goalkeeper Enda Carr did his best to keep Tulsk at bay and produced one outstanding save before the half time whistle. The second half saw Boyle much improved and added another goal after good work from Adam Simon. Adam O'Connor added a point soon after that following a long run from Jack Morris. The Boyle midfield of James Bolger and Adam Simon (who inherited his height from his mothers side of the family im guessing!) worked hard in the second half and showed good athleticism by helping out in defence as well as attack. Tomas Regan added another free after he himself was fouled before Tulsk were let in for a few easy scores towards the end of the game, seeing them over the line. Overall the team never gave up and showed a good attitude and work rate. It appeared that Tulsk relied heavly on their centre back, midfield pair and centre forward and unfortunately at times these players were too strong. The league is now over and the team can hopefully take the positives from this performance into the championship. Best on the day for Boyle were the midefield pairing of James Bolger and Adam Simon, Kelvin Morris and Adam O'Connor with Man of the Match shared between right half back Ciaran Calpin and full forward Greg Doherty. The Boyle panel was: Gerard Conway, Killian Doyle, Diarmuid Conway, Martin Kennedy, Ciaran Calpin, Louis Garvin, Tiernan Henry, James Bolger, Adam Simon (C), Marcus Meehan, Kelvin Morris, Adam O'Connor, David Battles, Greg Doherty, Tomas Regan, with Enda Carr, Brian Regan, Sean Brogan, Rees Shanley, Ethan Byrne, Mikey McGrath, Alan Enright