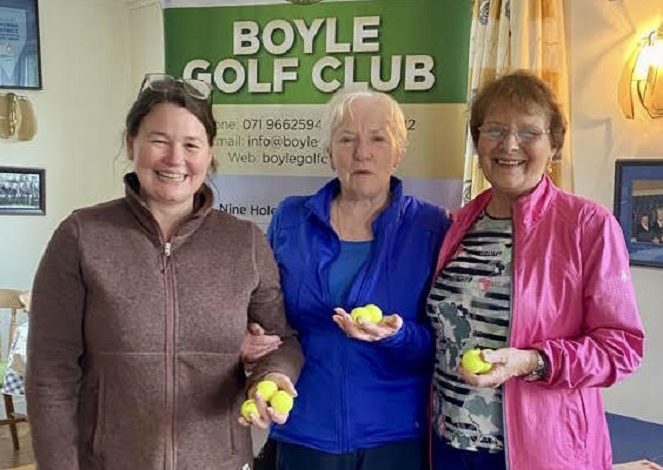 OPEN WEEK – This week sees the very welcome return of our Open Week for the first time since 2019, having had to be cancelled the past 2 years due to Covid restrictions in place at the relevant times.
A sincere thank you to the many members, local businesses and other local golf clubs who have contributed prizes and sponsorship for the week, and also to our Open Week committee who have been working hard to make all the necessary arrangements.
Proceedings kick off on Monday the 4th of July with competitions for Ladies and Gents each day until Friday the 8th. Monday's fixtures are Ladies and Gents 9 hole Stroke competitions. Tuesday the 5th is Ladies Day with a Ladies 18 hole Stableford and a Gents 9 hole Stableford. Wednesday is our annual Scotch Mixed Foursomes but there are also 9 hole Stableford competitions for Ladies and Gents. The competition on the Thursday will be an 18 hole Stroke for the men and a 9 hole Stableford for the men. The big event will be on the Friday when the club puts on a 9 hole social Scramble with the weeks presentation of prizes and a barbecue afterwards and music from our very own Adam Daly. Names to be in for a draw at 5pm, with shotgun start at 5.30.
RESULTS – Well done to Liam Whyte on his fine win on Sunday the 26th of June. Liam had 40 points in the James Shivnan Cup played that weekend. His playing partners were reputed to be almost as delighted with Liam's win as he himself was.
Mark Feehan continued his good Thursday evening form on the 23rd of June with a fine score of 27 points, beating Paul Connolly and Pat Conroy respectively on count back. There were no 2s.
The winning score the following Thursday the 30th was Michael Reid's 27 points, just edging out his regular partner Michael Simon's 26. Padraic O'Connell took the 3rd spot with 26. For the second week running there were no 2s recorded so there will be a worthwhile pot to claim on our next Thursday 12 hole which will be on July 14th due to Open Week being on in the intervening week.
PRACTICE NETS – The practice nets are closed until further notice. Thanks for your cooperation.
LADIES "GET INTO GOLF" – This years ladies beginner sessions concluded this week with a very successful Scramble competition with each team consisting of an experienced member with 2 beginners. There was some real progress seen in the basic skills of the game since the start of the set of lessons and much fun was had on the evening of the Scramble. Pictured below are the winning team of Kate Connelly, Ina Warden and Liz Dwyer.