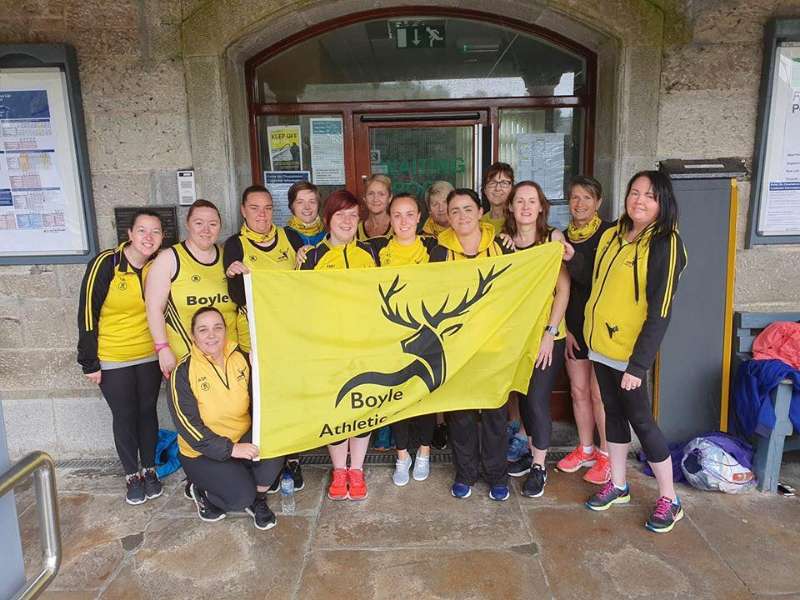 More than 30,000 women, including a number from Boyle, took to the streets of Dublin on Sunday for the 2019 VHI Women's Mini Marathon, the largest all-female event of its kind in the world.
The streets of the capital were filled with women running to raise money for charitable causes, achieve personal goals and enjoy a special day out with sisters, daughters, mothers, aunts and friends.
Now in its 37th year, the event features runners, joggers and walkers of all ages and abilities completing the 10k route, which began at Fitzwilliam Place and ended on Pembroke Road.
Over 20 Boyle AC ladies headed to Dublin on Sunday morning to complete the 10k course.
Congratulations to all members; many of whom it was their 1st 10k Race! 
A number of other Boyle ladies also took part in the event, raising funds for various groups and organisations.
(Pic and info via Boyle Athletic Club)