Boyle Sport
Training re-commences this week for Boyle Athletic Club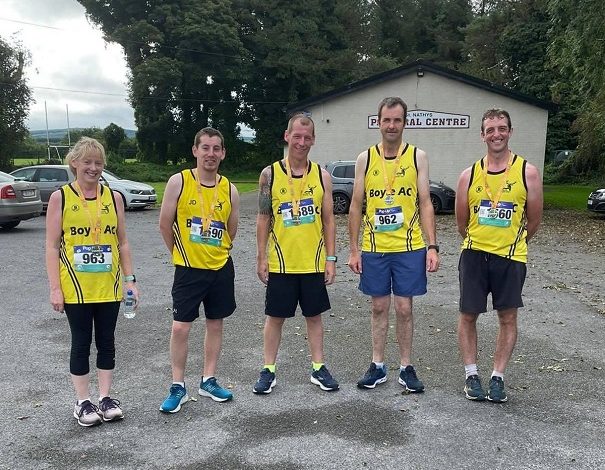 Boyle Athletic Club committee are delighted to announce that they will be re-commencing club training sessions for members starting from Tuesday September 28th
The committee has been working to get the finer points organised so we ask that you be patient and attentive to changes as we ramp up the sessions again.
Most people know by now that because of the Covid-19 pandemic there are rules that apply to all athletic club sessions which must be complied with to ensure the safety of all our members and the general public. The nature of the rules is dictated by the HSE/government guidelines and the AAI Covid-19 guidance documents, and are subject to constant change.
The most important points are that all sessions must now, without exception, be pre-booked, have a check for Covid symptoms and have everybody strictly adhering to the booked training time. We will try to keep athletes updated regularly on the club website and social media.
A huge to all who took the time to complete our survey. The feedback helped us make some critical decisions regarding our relaunch. With all that being said we've decided to reintroduce the very successful "long run" meet but reduce our weekday training to one day (Tuesday). We've brought the evening session back to the earlier time of.
The success in spring of our "Lockdown Challenge" was phenomenal and we learned that the structure were much appreciated by most members. So we've decided we will recommence the weekly guidance for our members which should work well & coincide with our twice weekly meet up.
A New C25K programme will be planned for the near future, dates to be confirmed. We are looking for members to help us out with this. If this is something that may interest you, please reach out.
Tuesday Session – Royal Carpark
Time of Sessions: 19:00. There will be an option for all members who attend to do the planned "workout session" or an "Easy/sociable run" with a broad spectrum of abilities joining either group. Making for a more inclusive training night.

Sunday – Lough Key Forest Park (subject to change)
Time of Sessions: 09:00. The Sunday long run will meet in Lough Key at the main "roundabout". The time, distance & pace will vary greatly, accommodating all. The group will naturally filter out.
Post run coffee is a must!
Hoping to do some "long run tourism" in future weeks. Group travels to "greenways" across the country. TBC.
Best of luck to everybody for the remainder of the year, thank you for sticking with us.

(Photograph, courtesy Boyle Athletic Club, shows club members in action in Charlestown 10k last Saturday)