News
Boyle link with Sligo Stages Rally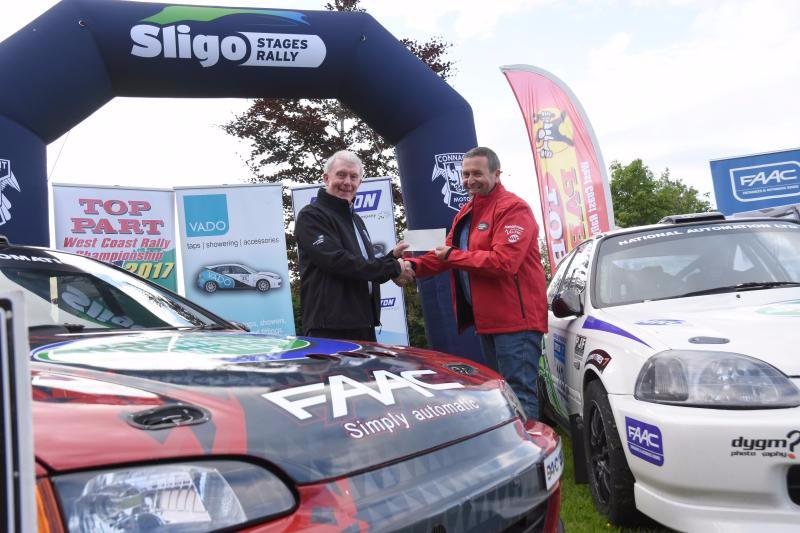 Final preparations are being made for the annual Sligo Stages Rally which takes to the highways and byways of Sligo and North Roscommon this weekend.
Boyle has a strong connection with this year's event as the main sponsor is Faac Simply Automatic – one of the town's largest employers, based at the Boyle Business Park in Deerpark.
And not only are Faac Simply Automatic the Rally's main sponsor, the companies General Manger Ciaran Phelan and his daughter Aine will participate, as will Ciaran's son Cormac and his fiance Katja.
Ciaran and Aine currently lie 4th in Class 11F of the National Rally Championship while Cormac and Katja are 3rd in Class 13.
For local spectators, Sunday's Rally will take in parts of Geevagh and Arigna, similar to the stage undertaken during the World Rally Championship a number of years ago.
On Saturday , the 130 crews are due for scrutiny at the North West Business Park in Sligo between 14.30 and 20.00.
On Sunday morning the first car leaves the same location at 9.45am and can be seen at Riverstown Folk Park and Union Road Business Park in Collooney throughout the day.
You can read more about the Rally here
Photograph shows Robert Lyttle C.O.C. Sligo Stages Rally accepting a sponsorship cheque from Ciaran Phelan Faac Simply Automatic