News
Boyle man in RTE show "Recruits"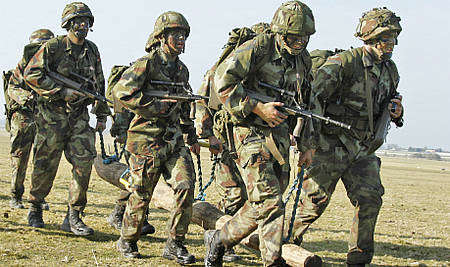 Monday and Tuesday nights RTE programme "Recruits" will be of interest to Boyle viewers.
It will feature local man Jim Suffin who is a member of 104 Troop who are featured in the TV programme.
Jim and his fellow recruits completed their training in April 2015.
They are all members of 104 Troop in the Curragh.
The programme sees the strict discipline, little sleep and constantly increasing physical and mental demands that tests even the toughest of recruits to their very limits.
The TV crew followed the 40 man platoon throughout their training
A large number of people applied to join 104 Troop, 40 were successful and 29 passed out including Boyle man Jim Suffin, son of Jane and Martin.
Recruits gives viewers a unique insight into the fascinating journey of this group of very normal young Irish people pushing themselves to the limit and undergoing an absolutely life-changing transformation on their path to becoming soldiers.
The cameras capture the highs and lows, from the individual struggles to the camaraderie, banter and friendship that helps them get through their toughest challenges and darkest moments.
Tears, tantrums and triumph over adversity, we're with them every step of the way as they learn what it really takes to become a member of the Irish Defence Forces.
Recruits will screen over two nights on RTÉ One on Monday August 31st and Tuesday September 1st at 9.35pm