News
Boyle man to lead U.S. delegation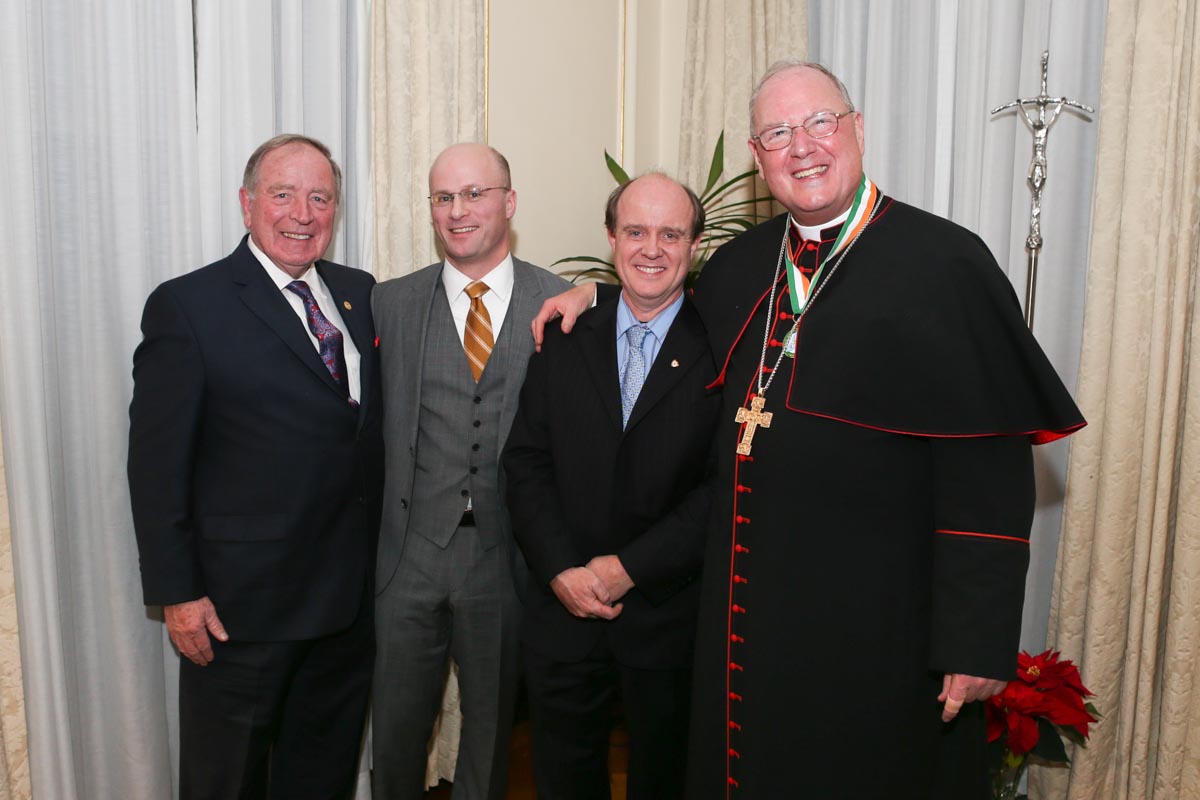 Boyle Man To Lead U.S. Delegation to Brittany, France
Hilary Beirne formerly from Rathdiveen, Boyle and now New York City has been invited to lead a delegation from the
U.S
 to the Interceltic festival in Lorient, Brittany. This year's theme is "In the year of Ireland" and along with many local and national France government officials will be the President of Ireland Michal D. Higgins.
The delegation will participate in a number of activities and conferences associated with the largest gathering of the eight Celtic nations in the world. Every year, 4,500 artists and bands from Scotland, Ireland, Wales, the Isle of Man, Cornwall, Asturias, Galicia and Brittany go to Lorient to take part in this exciting festival. Lorient will host an expected 700,000 Celtics for all across the world as the city is transformed into a city full of Celtic music, dance and song from August 1st to Aug 10th.
Two conferences hosted by the chamber of commerce in Lorient entitled "The Irish of New York" will be part of the many discussions concerning Ireland and its diaspora at the festival. Leading the conference will be Hilary Beirne, founder of the St. Patrick's Day Foundation in New York and Executive Secretary of the St. Patrick's Parade in New York. Other speakers include Niall O'Leary, Founder of the "Niall O'Leary School of Irish Dance NYC" (School of Irish Dancing in New York Niall O'Leary), former World Champion Dance Irish, former president of the "Irish Business Organization of New York, Inc,  Dr. Art Hughes, Doctor-Professor at the University of Ulster Irish, Doctor-Professor at the University of New York, presenter and host of the show "Art abuse Tomai san Eoraip " on BBC Northern Ireland and Charles Kergaravat, Founder and Director of Breizh Amerika, co-founder of BZH New York
August 4th Mr. Beirne will lead an hour long discussion on the history of the traditions of St. Patrick's Day in the U.S., how it has become a $4.8 billion holiday, with over 187 million Americans annually celebrating St Patrick's Day. He will also discuss the NYC St Patrick's Day Parade, its impact on the city of New York and its past, present and future.
On August 6th Mr. Beirne will be joined by Niall O'Leary, Dr. Art Hughes and Charles Kergaravat for a group discussion on the role of Irish-Americans in the promotion and development of economic interests in the United States; the fusion of dance and music of Irish-Americans in the  creation of bluegrass, blues, country, Broadway, etc.. and the history of the Irish language in the USA.
The group will be involved in a number of cultural exchanges during their visit in Brittany and are scheduled to attend a number of cultural meetings with local organizations and officials who have ties to the United States.
On Tuesday August 5th Mr. Beirne is invited to visit the city of Plougastel and view the "Calvary of Plougastel" a religious ensemble dating back to 1590,s which was damaged in WWII and repaired by American Lieutenant John Davis Skilton who worked at the Metropolitan Museum of Art in New York City before the war. Mr. Beirne will attend a luncheon hosted by the Mayor of Plougastel, Dominique Cap and members of the Cultural Organizations: Bagad Plougastell & Bleuniou Sivi who visited New York and participated in the St Patrick's Parade in 2012.
In the evening Mr. Beirne will attend a reception hosted by Bretagne Transamerica at the US museum located at the Chateau de Tronjoly in the City of Gourin when he will meet with the Mayor of Gourin, David Le Solliec for presentations and a reception.
On Thursday
, the delegation will travel to the City of Auray and are invited to  meet with the Mayor, Jean Dumoulin, at the port of St Goustan the site where Benjamin Franklin landed on his way to Paris to get help for the American Revolution in December of 1776. This event is organised by Breizh Ma Bro and Kevrenn Alre who participated in the New York St Patrick's Parade in 2007.
In a statement by Mr. Beirne" I am delighted and honored to lead the delegation and am particularly honored to be part of such a distinguished group traveling to Brittany. It is so important cultural exchanges occur between people of different cultures, especially cultures that have been so intertwined over the centuries. The eight Celtic nations have so much in common, and this is very evident when one attends the festival in Lorient. There are so many different forms of Celtic dance and music, yet they are all similar. One can hear and see the common Celtic thread / theme in all of them. The festival is absolutely an amazing cultural event and everyone should try to attend it at least once in their life time!  This trip would not be possible without the assistance of Charles Kergaravat, Founder and Director of Breizh Amerika, and co-founder of BZH here in New York. We are grateful to him for organizing it.  We are all looking forward to a great trip and exchanges of cultural ideology and ideas".