News
Boyle man's company set to expand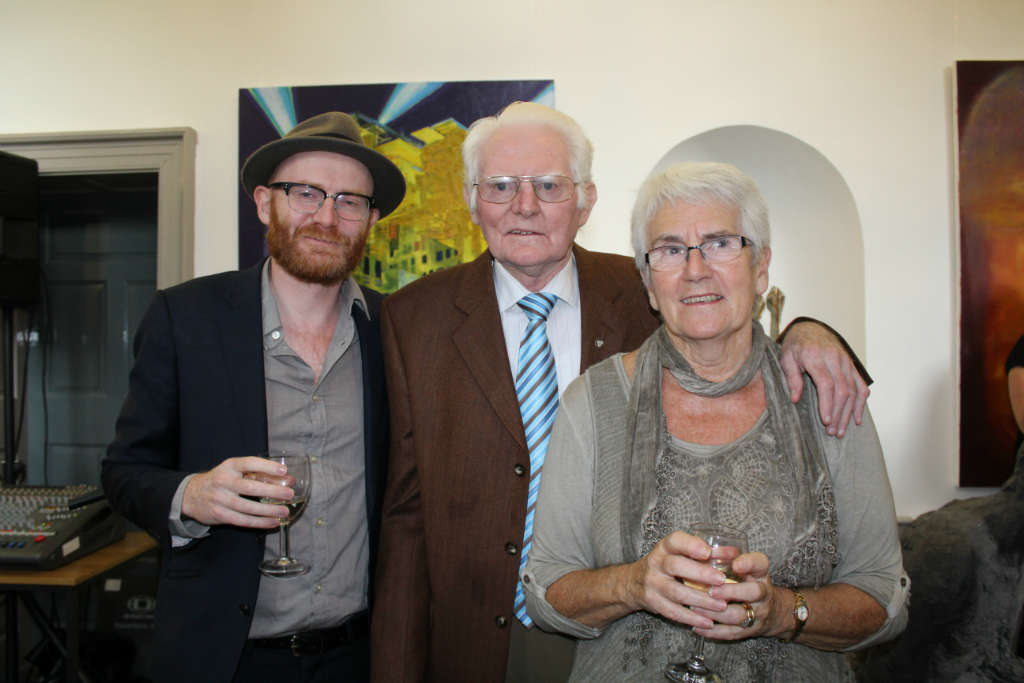 Cartoon Saloon, the award winning and Oscar nominated graphics studio that was co founded by Boyle man Paul Young is to double it's workforce.
Presently employing 85 people in Kilkenny, it is expected that the company will increase it's employment level to  150- 200 employees over the next 12 months.
Cartoon Saloon, which was co founded by Boyle native Paul Young and his business partner Tomm Moore,  is working on two major projects at present, including an Angelina Jolie produced animation- 'The Bread Winner.'
It is also understood work is soon to begin by the company on 'Dorg Van Dango', a new 2D animated series written by the creators of Zig and Zag.
Paul is son of Sean and Ann Young, Carrick Road, Boyle and is pictured here with his parents when he opened the 2015 Boyle Arts Festival.