News
Plans to move Boyle to Sligo Leitrim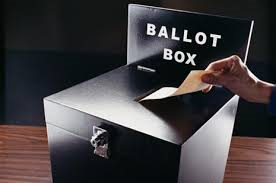 The Constituency Boundary Commission report has recommended that Boyle and surrounding area form part of a new Sligo Leitrim constituency.
Also included will be Cootehall, Knockvicar, Keadue, Ballyfarnon, Arigna and a large part of North Roscommon.
The proposed new 4 seat constituency will also include parts of South Donegal.
The remainder of Roscommon will stay in the Roscommon Galway constituency.
The Commission has also recommended that the number of TDs rise from 158 to 160 in the next Dáil term.
Senator Frank Feighan issued a statement on Tuesday night saying he will contest the next election in the Sligo Leitrim constituency as he believes "it is very favourable for a North Roscommon candidate."
On Twitter, the Senator said he was "delighted" at the proposed change.
The decision has come in for criticism from many people.
Sinn Fein GA candidate Claire Kerrane referred to it as "Horrendous Butchery of County Roscommon" saying it was "disrespectful of the people of North Roscommon".
Ms Kirrane also called on the Government to not accept the recommendations.
Roscommon TD Eugene Murphy, speaking in the Dail at 11pm Tuesday night called the proposal "Brutal Butchery" and said he "felt sorry for the people of Boyle after the news".
He also said "This is an illogical carving up of County Roscommon which is carried out by bureaucrats who analyse everything strictly from a population perspective but does not take into account cultural identity."
He went on to say that it was also important to remember that Roscommon/Galway would still be holding on to areas such as Kingsland, Ballinameen, Croghan and Kilmore and he would continue to represent the people of such areas which would now be on fringes of the newly redrawn constituency.
Minister Denis Naughten said he was "very disappointed" with the proposal especially in relation to the Boyle area.
Sligo Senator Marc McSharry said the Commission "added insult to injury by dividing County Roscommon" and that the move will "'carve-up' rural communities by dividing counties."
You can read the full Commission report here

Take part in the Boyletoday.com poll on this issue on the website's homepage.