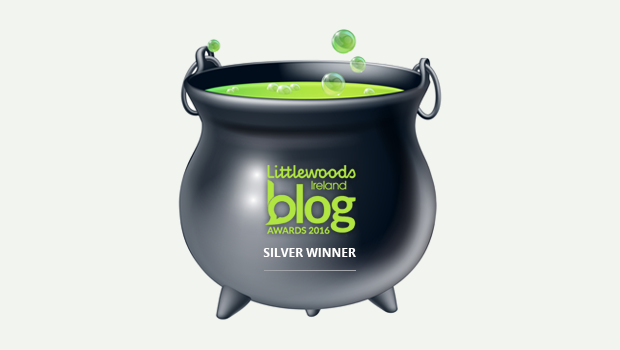 Will Frank's election make a difference?
Despite North Roscommon being included in the Sligo Leitrim constituency, and the fear that we would have no representation nationally, this area now has a Teachta Dala in Frank Feighan. On the basis that Fine Gael may not be part of the next Government, the question has been asked "Will Frank's election make any difference?" The answer is yes it will as Boyle now have a native son as a TD in Dail Eireann to ensure our town and area is kept on the radar. While Frank has to represent all of his constituents, he has never forgotten his native town before and no doubt that will still be the case as long as he remains a TD.
Moderating social media comments
Some of the comments on the Facebook account's of both local print and online media following Frank's election were /are outrageous and in fact libellous. There is an onus on every moderator of a social media account, be that a newspaper or a local or national website, to ensure that derogatory and hurtful comments are not published and only posted where they belong – in the bin.
Some of the comments relate to the Roscommon hospital issue and amazingly, there are still people out there who think Frank Feighan closed Roscommon A&E. It was not Frank who closed Roscommon A&E – it was a collective decision by professionals who believed it was for the betterment of the population. Thanks to Frank Feighan Roscommon Hospital is now busier than ever. These 'keyboard warriors' who are still whining on about Roscommon A&E are like a long playing record on this issue. They need to get over themselves and move on and stop living in the past.
The need for additional food outlets in Boyle
With the summer tourist season only around the corner and an increase in visitor numbers anticipated with the new cycle path, what we now need in Boyle are additional restaurants to cater for what will hopefully be a busy few summer months. While it is well accepted that the restaurants currently operating are of the highest standard, the fact remains that even when we had Drumanilra Farm Kitchen, Taste of Boyle and The Stairs in operation, there was still room for more food outlets mid summer – especially in the earlier days of the week. Currently 'The Stairs' and 'Taste of Boyle' are available for rent on Daft.ie here  while Drumanilra is closed for refurbishment.
Another idea that would work well in Boyle, is a street food van, placed perhaps adjacent to the cycle path. There is a big opening for an enterprising person(s) to investigate this business opportunity with say a street food vehicle serving tasty pizza or seafood – at affordable prices. While this will not address the need for more sit down restaurants, seating outside the vehicle would be acceptable for the more casual tourist.  Check out Dough Bros in Galway who started out their career selling good quality pizza from a street food van and are now a well established restaurant in the City of the Tribes. Also check out Killybegs Seafood Shack on Facebook to see what can be achieved with some 'outside the box' thinking.
Boyle representation at awards in Dublin
Boyle will be well represented at the 'All Ireland Community and Council Awards' presented by IPB insurance and LAMA in Dublin this Saturday night. Lough Key Forest and Activity Park is a finalist in the 'Best Public Park' category while the recently constructed 10 housing units at Cnoc an Ráille, Station Road are a finalist in the 'Best Social Housing Initiative'. The winners, representing their counties, will be announced by RTE's Marty Morrissey at a gala black tie awards ceremony at Croke Park Stadium. A number of years ago, the building that now houses the Spool Factory/Fitt Factory was a finalist in the 'Best Commercial Building' section of these awards as was Drumderrig House Nursing home.
'You got to break eggs to make an omelette'
There was a bit of grumbling last week when the overgrown trees at the rear of the Royal building were removed. These trees were an eye sore and had they not been removed, would have been right in the centre of the new riverside promenade that is proposed for that area. The promenade will make its way from the pedestrian crossing on Bridge Street, down beside the building to link up with walkways through the Pleasure Grounds and the recently funded pathway from the conclusion of the cycle path. This promenade will have seating and shrubbery along with a canoe dock and will revitalise the area along with the rest of the Royal building and associated outdoor event space when completed. Remember, you have to break eggs to make an omelette……
And finally….!
Four men are in the hospital waiting room because their wives are having babies.
A nurse approaches the first guy and says, "Congratulations! You're the father of twins.""That's odd," answers the man. "I work for the Minnesota Twins!"
A nurse then yells the second man, "Congratulations! You're the father of triplets!" "That's weird," answers the second man. "I work for the 3M company!"
A nurse goes up to the third man saying, "Congratulations! You're the father of quadruplets." "That's strange," he answers. "I work for the Four Seasons hotel!"
The last man begins groaning and banging his head against the wall. "What's wrong?" the others ask. "I work for 7Up!"