News
Boyle's Frank Feighan elected in Sligo Leitrim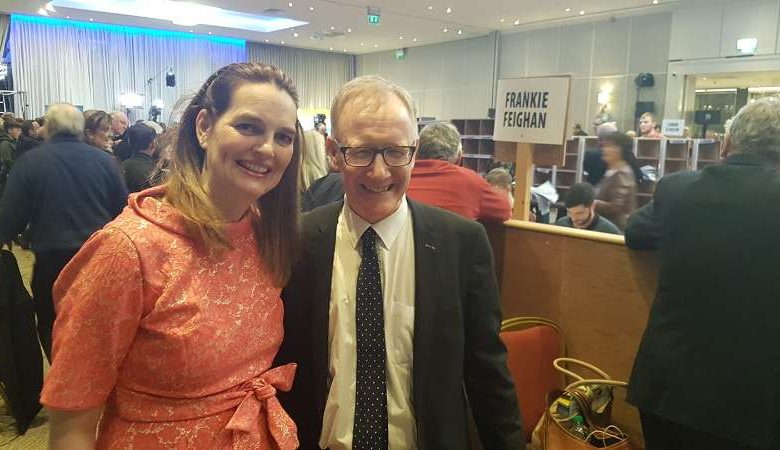 Amid jubilant scenes, Boyle native Senator Frank Feighan was elected to the 33rd Dail on Monday night.
In a dramatic final hour, the elimination of Feighan's Fine Gael colleague, Thomas Walsh, saw the Ballygawley man's transfers push the current Senator over the line.
Feighan and his supporters had remained confident right to the end in what was a tense two days at the Sligo Leitrim count centre in the Sligo Park Hotel.
Vote transfers were key to the fourth seat with Frank Feighan and Marc McSharry deemed elected without reaching the quota.
There was disappointment also that the affable Eamon Scanlon, who had led Feighan until the last count, had to lose out.
Ocean FM and Sligo IT, led by Knockvicar man Padraig Harte provided brilliant coverage of the count and you can view the final figures here
Read Tuesday morning media reports here and here and here
The Sligo Leitrim constituency, which also includes a portion of South Donegal and North Roscommon will now be represented by Martin Kenny (SF), Marian Harkin (Ind), Marc McSharry (FF) and Frank Feighan (FG)
Frank has served as a Senator since May 2016, after being nominated by the Taoiseach. He served as a Teachta Dála for the Roscommon–South Leitrim constituency previously from 2007 to 2016.
Meanwhile in Roscommon Galway Michael Fitzmaurice (Ind), Denis Naughten (Ind) and Claire Kerrane (SF) took the three seats in that constituency.
(Pic via Facebook shows Frank and his wife Elaine)