Events
Boyle woman's play starts tonight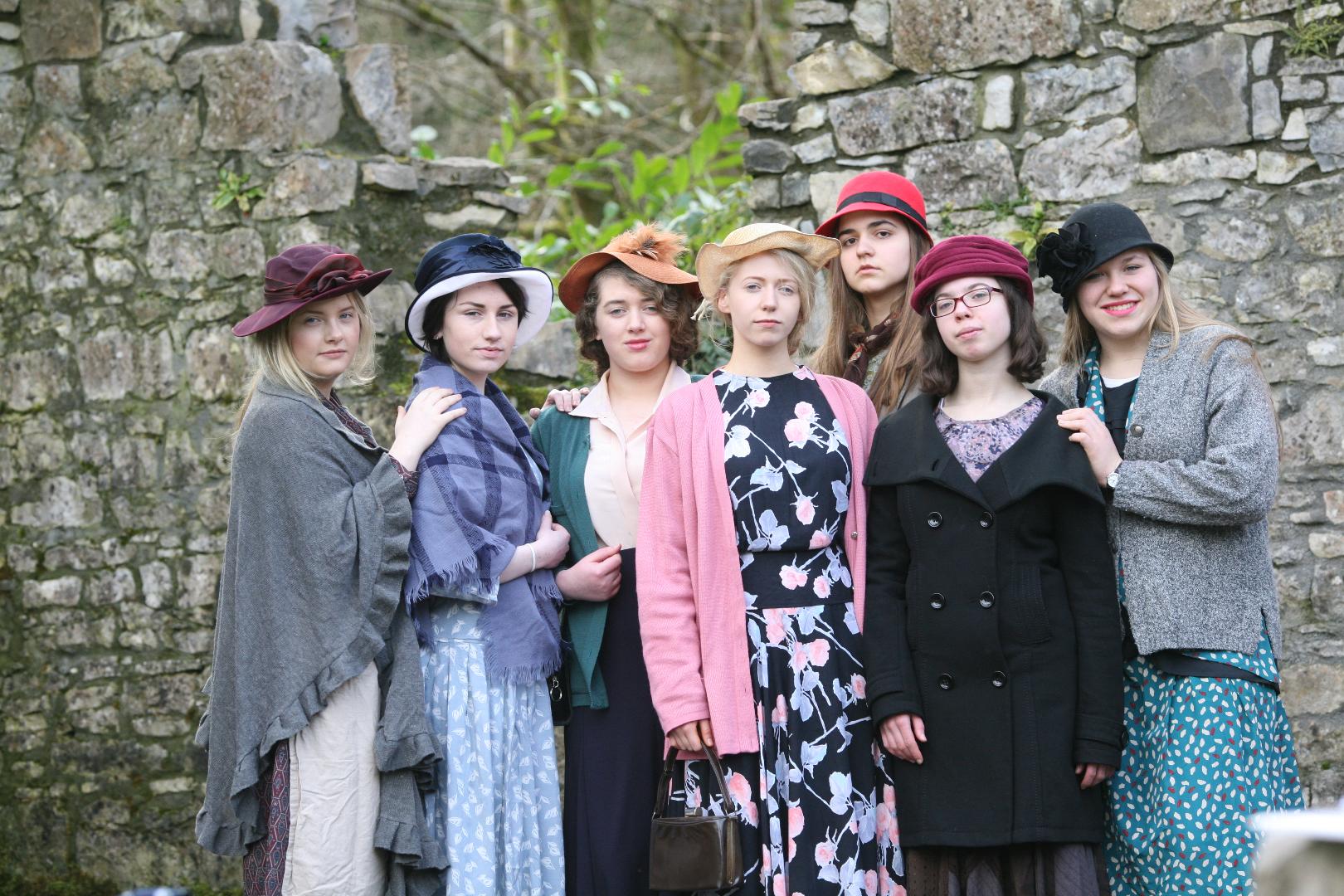 A new play, written and directed by a Boyle woman titled "If I was in the GPO we would have won" will be on stage at Roscommon Arts Centre on April 22nd and 23rd.
"As nationalist fever swells to a bloody climax with the revolution of Easter 1916 in Dublin. The conflict divides the city and her people, setting friends and family against each other. Bridie Reardon is a young woman passionate for her country. She, and a group of her 'comrades' want to fight for Ireland as much as any man, but down west they are told their place is at home. Bridie dreams of being in the middle of the hairraising experiences happening in Dublin. She could be a scout, a despatch-rider, a sniper, a raider… She could fight side by side with the men. As she struggles with conformity and the expectations of women in society at the time, will she comply or fight for what she believes in? If I was in the GPO, we would have Won, explores themes of courage, friendship, loyalty, responsibility, identity, integrity and femininity. Prepare to be transported in time and brought on a journey confronting the divisions of the past and challenging our assumptions to re imagine our futures through the eyes of meaningful characters. If I was in the GPO, we would have Won is a poignant, fictitious story set against the backdrop of the 1916 Rising that deals with the ordinary people of that time."
The show will take place at 8pm each evening and tickets cost €12/€10 from the Box Office on 0906 62582
Catherine Sheridan (Simon) from Boyle is a lecturer, facilitator, director, playwright, actor, producer and project manager. This is the eight play Catherine has written and she has directed over 40 productions.
For almost twenty years Catherine has designed and implemented a wide range of drama programmes for both primary and secondary schools through her company Drama Works Ireland.
Her ethos is for participants to actively learn by doing.
Workshops include curriculum drama, various acting techniques and styles, viewpoints, collaborative and ensemble work, creating and developing characters, improvisation, process drama, forum theatre, devising you own play, script writing and voice workshops.
She also provides specialised workshops in confidence building & self-esteem,team building, anti-bullying, drug awareness, conflict & resolution, social inclusion, cultural diversity and multiple intelligences.
Catherine also designs and facilitates courses for primary and secondary teachers to assist them in implementing the drama curriculum in the classroom. This involved facilitating various theatre in education programmes for teachers to up skill in drama methodology & practice.
Catherine provides Actor Training and Masterclasses for professionals and organisations.
She is also a theatre director and writer having directed over forty productions to date. She is founder and Artistic Director of Roscommon County Youth Theatre (supported by Roscommon County Council) for sixteen years to date and is also Artistic Director of Leitrim Youth Theatre Company at the Dock, Carrick on Shannon.
Catherine has worked extensively throughout Ireland with numerous companies and organisations, to name a few; Mary Immaculate College, UL, The National Association for Youth Drama, Roscommon County Council, Galway City Council, Leitrim County Council, Various Education Centres, Drama League of Ireland, National Traveller Centre, Calipo Picture & Film Company, Blue Teapot Drama in Education Company, Galway Community Circus,A Baboró International Arts Festival for Children, The Brothers of Charity and The Irish Wheelchair Association.
Catherine has trained in USA with Anne Bogart and the SITI Theatre Company in Viewpoints & Suzuki, in Russia with the Theatre Union of Russian Federation, Moscow as well as participating in numerous master classes with theatre professionals in England, Ireland and Scotland.
She holds a Masters in Drama and Performance from UCD, Dublin, and a Diploma in Drama, Arts and Theatre Studies from NUIM, Maynooth, Dublin.
Catherine is also a past board member of the National Association for Youth Drama and current committee member for Theatre for Young Audiences Ireland.