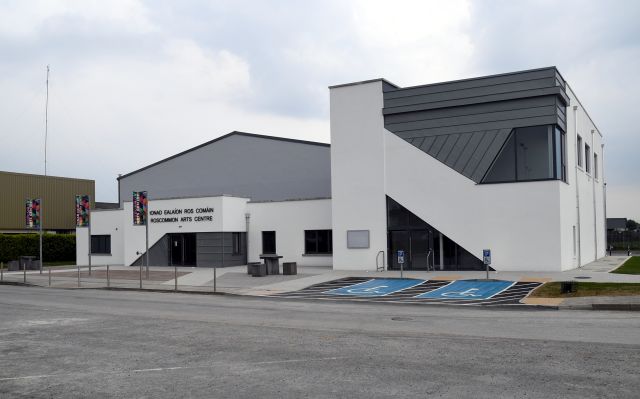 The official re-opening of Roscommon Arts Centre will take place on Friday 31st Maywith a full programme of free events taking place during Friday May 31st and Saturday June 1st.
WEEKEND PROGRAMME OF EVENTS
Friday 31st May 
10.30am   Official Re-opening of Roscommon Arts Centre & Launch of Coming Home by Brian O'Doherty
by Josepha Madigan T.D., Minister for Culture, Heritage and the Gaeltacht 
Coming Home exhibition continues until July 26th , 2019
Saturday June 1st 
12pm Nine Stories about Love: theatre for children & families 
1 – 4pm  Bricí Spraoi: Inter-active imagination play space for children
4pm Official launch of Coming Home Publication & reception to co-incide with Brian O'Doherty exhibition
by Creative Ireland Roscommon Co-ordinator Majella Hunt
Coming Home has been funded by Creative Ireland and is presented in association with Fine Art Print Studio Stoney Road Press, Dublin and The Irish Museum of Modern Art.
Creative Ireland is an all-of-Government five-year initiative 2017—2022 which places creativity at the centre of public policy.
5pm I/Thou Liz Roche Company: a dance of connection in a disconnected world 
I/Thou is commissioned and co-produced by Cork Opera House in partnership with Sirius Arts Centre's One Here Now: The Brian O'Doherty Project 2018 and supported by an Arts Council Open Call Award 2018 and Arts Council Touring Funding 2019
All Welcome.
Performances are free, but should be pre-booked via box office on 0906 625824