News
Roisin travels to Kenya for 'Plant the Planet Games'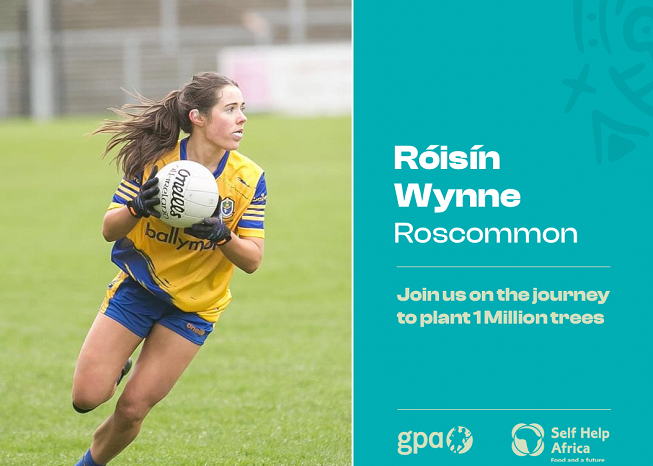 Roisin Wynne, member of the Boyle Senior and Roscommon Intermediate Ladies will be travelling to Kenya in November as part of a group 50 male and female Inter-County Gaelic Games players from all four codes.
Roisin will also participate in the first ever intercounty gaelic game to be held in Kenya from the 19th to 27th November.
The Games are the creation of Alan Kerins and his organisation Warriors for Humanity in partnership with Self Help Africa and the GPA, enabling players to leverage their influence in support of one of the biggest challenges of our time – that of climate change.
Each player participating in the games has committed to raising €10,000. The funds raised will go to Self Help Africa to support the planting of 1 million trees, essential not only to combating the increasing impact of climate change but also as a way of providing sustainable income for local communities. These trees will also provide food, shelter, tools, and help improve soil quality for communities who contribute the least to, but are most effected by climate change.
They are seeking support from national and local businesses and communities.
A fundraising page in support of the Warrior for Humanity, Plant the Planet Games has been set up and donations for those wishing to support can be made via Roisisn's  link here  and to another local lady travelling to Kenya – Máiréad Supple whose link is here