News
Boyletm website goes live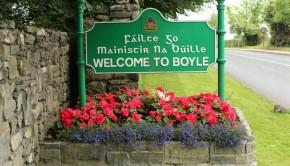 Boyle Chamber are delighted with the enhanced & updated website for Boyle Town www.boyletm.com, including Attractions, Activities, Events, Where to Stay & What to do.
The Website we hope will be a comprehensive guide for both the potential visitor, the tourist and the community.
Boyle Chamber are asking all business to take a look at the site and ensure they are included and also ensure their contact information is correct.
The information has been collated and input on a voluntary basis, and cannot take responsibility for omissions or errors but are very happy to rectify once notified.
Should you need to contact us please do so by e-mailing [email protected].
There is no charge to have your business or activity listed and we do hope the town is happy with the site.