News
Broad welcome for new telecom measures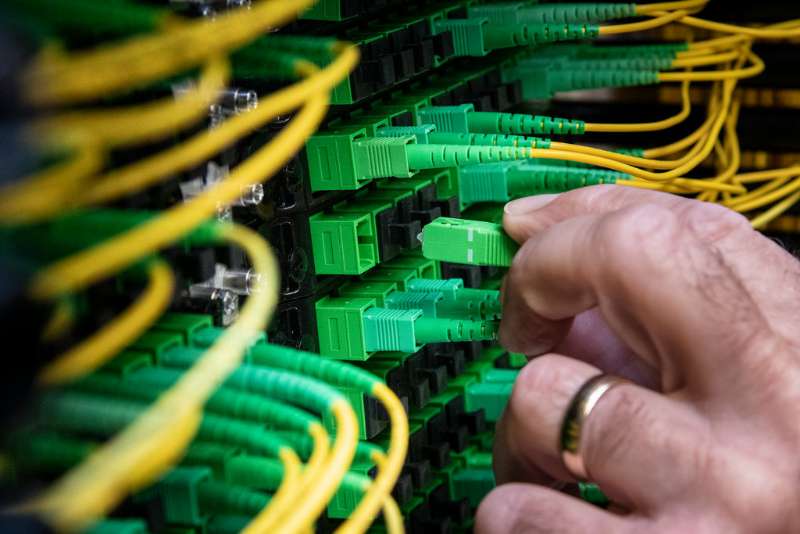 Fine Gael T.D. Frank Feighan has welcomed the announcement by the Minister for Communications, Climate Action and Environment Richard Bruton T.D. that all major telecoms and broadband service providers nationwide have committed to a number of new measures in order to assist the most vulnerable people in our society to stay in touch with family and loved ones during the COVID19 crisis. 
In Sligo, Leitrim, South Donegal and North Roscommon the following major providers have signed up to this new proposal; BT Ireland, eir, Pure Telecom, Sky Ireland, Tesco Mobile Ireland, Three Ireland, Virgin Media Ireland and Vodafone.
Deputy Feighan said "I warmly welcome this positive announcement by Ireland's leading mobile and broadband suppliers. Given the great difficulties many people are facing in our Constituency and nationwide with cocooning or with having to isolate themselves due to COVID19, communication with loved ones and family is now even more important than ever before. 
"However, for many the cost of doing so online may have been an impairment to picking up the phone or the computer device until now. These new consumer commitments announced today, will ensure that the costs of staying in touch with your loved ones online or associated with keeping up to date on the COVID19 situation via healthcare and educational websites will not cause undue financial hardship. 
The new Covid-19 Consumer Commitments as announced by COMREG are as follows:

Any fixed broadband customers who do not have unlimited usage already as standard will be given the opportunity, if they require, to upgrade their package (which may be on a temporary basis), with their current service provider

Any customer who does not have fixed broadband and who relies solely on mobile access to the Internet will have the opportunity to avail of affordable unlimited mobile data access/package from their service provider

Fair usage policies will not be automatically applied to unlimited fixed and mobile data packages 

Service providers may implement appropriate permitted traffic management measures to avoid network congestion

Access to healthcare and educational resource websites identified by the Government will be zero-rated for all customers where technically feasible.

So that customers can remain connected during the crisis, service providers will engage with any customer that contacts them who is in financial difficulty as a result of Covid-19 and has difficulty paying their bills to agree the best way of keeping them connected to voice and data.

Service Providers will work with ComReg in the event of complaints raised to ComReg by consumers, who consider they are not being treated in accordance with these commitments.
These commitments will be implemented by operators as soon as possible. Each service provider will provide details and implementation updates on their own website. The commitments will remain available to consumers until 30 June 2020 and will be reviewed in advance of that date if needed.
Deputy Denis Naughten has also welcomed the news saying: "I am delighted to see that the industry – which includes all the major telecom providers – has made a number of commitments to enable people to keep in touch with both work and loved ones during the ongoing restrictions".
"Many households have experienced challenges with data limits in the last month as they attempt to work from home, keep in contact with family and friends and, in many cases, access online resources for home-schooling. This is an issue that I highlighted with industry representatives over a fortnight ago and today's announcement will ensure customers can access unlimited data packages from their providers which removes unnecessary worries.
"I particularly welcome the move by the providers to give free access to healthcare and educational resource websites that are identified by the Government where technically feasible. Over the last month we have seen the importance of consulting only reliable news sources and this will ensure people can continue to access the latest, accurate up to date information on Covid-19."