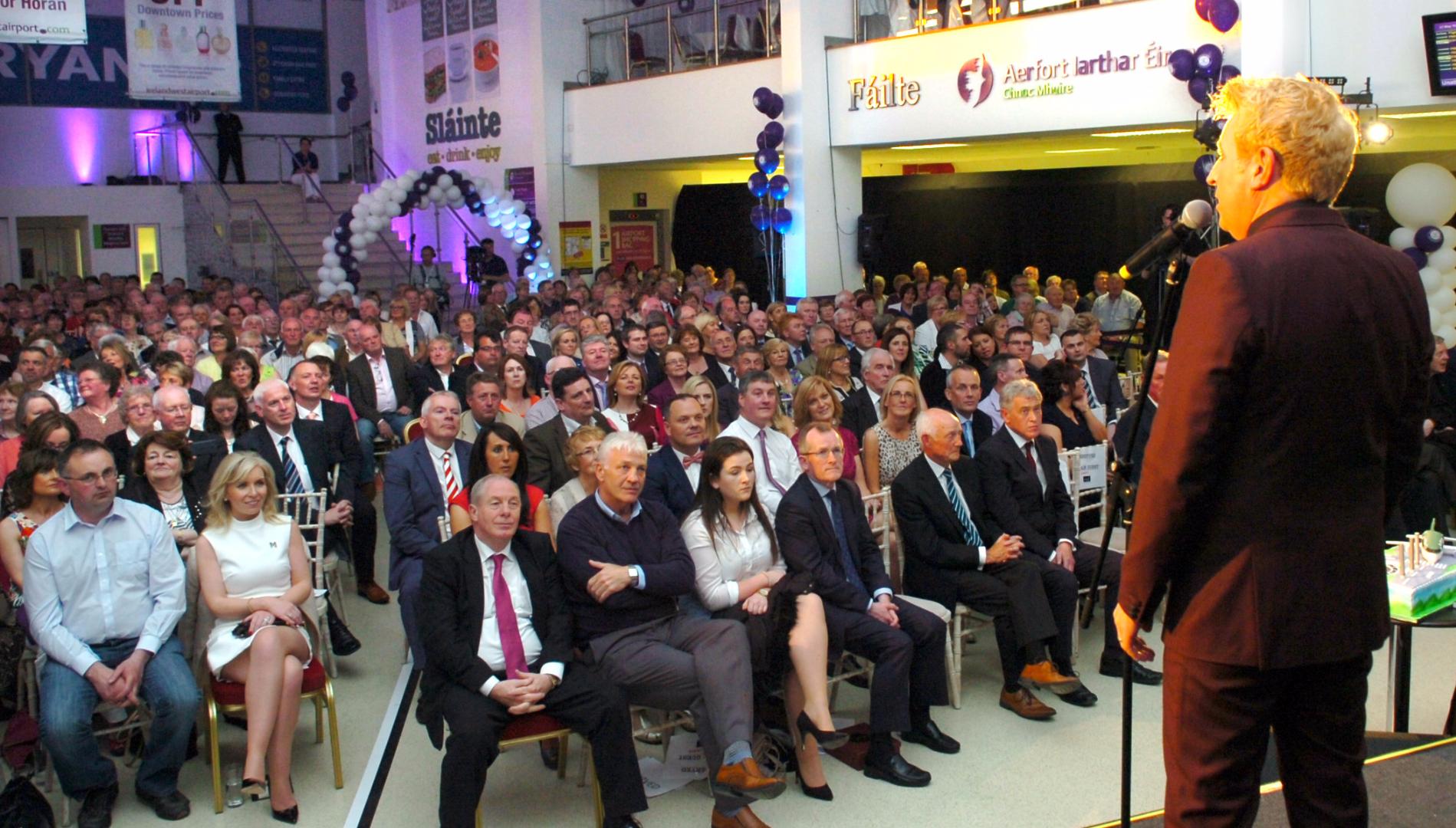 Ireland West Airport celebrate the 30th anniversary of the official opening of the Airport with a Gala concert at the Airport Terminal on Friday 27th May.
150 invited guests attended a gala dinner followed by a concert hosted by Mid West Radio looking back at the last 30 years of the airport.
Then on Saturday evening 2000 people took to the runway of the airport for the first 5k runway run.
And then, at 12.45am Sunday the winning Pro 12 Connacht team arrived at the airport to conclude a busy 24 hours.
Tommy Fleming performing 'The Wests Awake' at the 30th Anniversary celebration night at Ireland West Airport