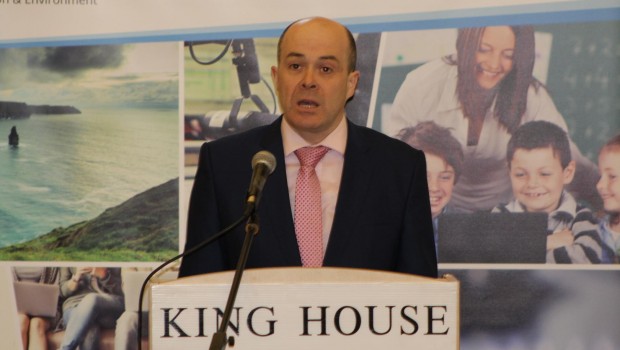 A call for the resignation of Roscommon based Minister for Communications Denis Naughten is " unlikely, as of now".
That's according to an article on irishtimes.com this morning.
Minister Naughten is under pressure after revelations yesterday that he allegedly gave information to representatives of businessman Denis O'Brien about a takeover bid by INM of Celtic Media.
The newspaper titles involved in the Celtic Media deal were Anglo-Celt, Meath Chronicle, Westmeath Examiner, Westmeath Independent, Connaught Telegraph, and the Offaly Independent.
According to the irishtimes.com article: "Fianna Fail, which underpins the Fine Gael-Independent minority administration – is unlikely, as of now, to seek Mr Naughten's resignation. Party sources said there was reluctance among Fianna Fáil TDs to push for Mr Naughten's resignation unless further damaging details emerged."
"Fianna Fáil communications spokesman Timmy Dooley said the party "will not rush to judgment" on the issue."
"But the Minister gave a nod to INM, and in this instance a nod is as good as a wink. We need to hear from the Taoiseach on this. The Taoiseach needs to explain if he thinks it is acceptable for a Minister to personally indicate how he might later act as Minister."
You can read the irishtimes.com article in full here