News
Call to make towns 'more pedestrian friendly'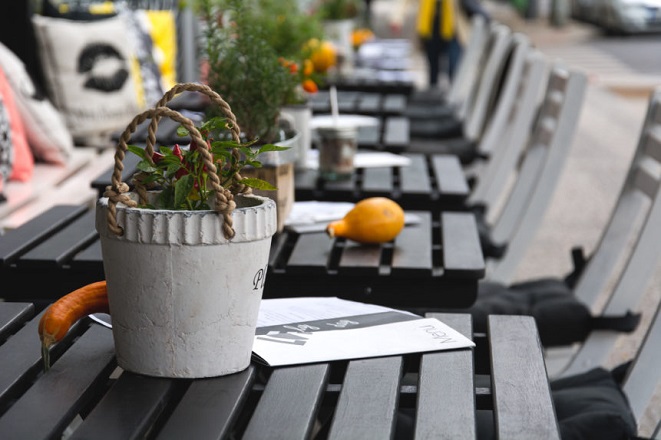 Local TD Denis Naughten has backed calls from An Taoiseach for local authorities to show flexibility in relation to outdoor seating.
"As we move through the roadmap for the lifting of restrictions, we need to look at solutions that will help local businesses to re-open safely, get people back to work and help our economy to start to recover," stated Denis Naughten.
"We all accept that restaurants and cafes are among the businesses facing the biggest challenges due to social distancing and I support the Taoiseach's call for local authorities to show flexibility to restaurants and cafes in terms of outdoor seating.
"We all know we don't have the luxury of guaranteed sunny days during the summer, which is why to date we have not followed our European counterparts down the road of outside seating areas, but now we need to look at innovative solutions to enable this to happen.
"Funds are now being made available by Minister Shane Ross and the National Transport Authority (NTA), which is offering County Councils technical and financial support to review their current street arrangements to address the new circumstances arising from social distancing requirements and altered travel patterns. This provides a huge opportunity to remodel our towns and how we access them and those with suggestions should make direct contact with the local County Council.
"Towns such as Roscommon Town, Ballinasloe, Ballaghaderreen and Castlerea could be adapted so that areas such as the carparks in The Square could be converted to large open-air spaces for dining or coffee, for use by our excellent local cafes and restaurants. With an abundance of carparking available just off these squares or main streets now is the time to look at using this space to support our local businesses.
"There are many other towns throughout the area with wide streets or public spaces that could be converted like Strokestown, Ballygar, Glenamaddy, Boyle, Dunmore, Elphin and Mountbellew and now is the time to make our towns more pedestrian friendly while supporting our local businesses," concluded Denis Naughten.