Soccer
Celtic players for Connacht trials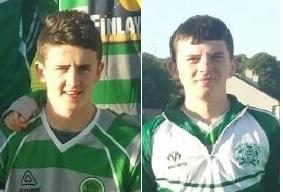 Boyle Celtic are delighted to announce that two of our under 18 players have been called for trial for the Connacht team.
Jack Moran, son of John and Vivienne, Taylor's Hill and Robert Kearney, son of Colin and  Teresa, Maple Drive will attend the trials at Milebush on Saturday 8th October.
The club would like to extend its congratulations to both young men and their families. They are a credit to the club and their families. Also well done to the coaches who have got them this far.
We all wish them the best of luck.