Soccer
'Celtic seniors crash out on penalties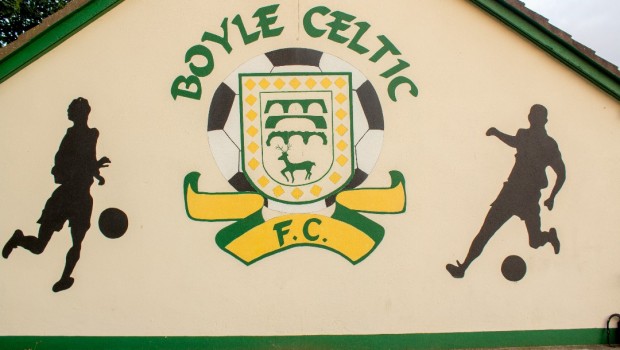 New Balance FAI Junior Cup First Round
Boyle Celtic 2
Carbury FC 2
(Carbury win 4-3 on Penalties)
By Ronan Flanagan
Boyle Celtic were knocked out of the FAI Junior Cup on penalties by Sligo/ Leitrim side Carbury on Sunday afternoon.
Aaron O'Connor's side started the brighter with Enda Smith and Mick Corrigan both testing the Carbury Goalkeeper.
However, Boyle's hard work was undone as the Sligo town based side found an opener as Gary Armstrong found the back of the net after twenty two minutes.
The game was tight thereafter as the home side pressed for an equaliser and Carbury hoped not to concede
The equaliser did come two minutes before the interval as a Danny Browne cross was headed into the back of the net by a Carbury defender.
Half Time: Boyle Celtic 1, Carbury FC 1.
Both Goalkeepers were kept busy in the opening quarter of the second half, but 'Celtic's Kyle Sweeney and Carbury's Mark Rooney were equal to everything thrown at them.
Carbury's patience was resolved albeit in controversial circumstances as a foul on Smith was not given, the ball was turned over and Ibrahim Savage tucked in from close range.
If Carbury's goal was in controversial circumstances, Boyle's equaliser was an exceptional one. Gerard McDermottroe fired a free kick to the top corner from outside the box minutes later sparking wild celebrations in the home crowd.
There was few and far between the sides in what remained in normal time and in Extra Time which resulted in a penalty shootout, with Carbury winning 4-3 in the shootout.
Boyle Team: K. Sweeney, D. Carlos, J. Connolly, S. Purcell, G. McDermottroe, D. Hughes, M. Corrigan, A. Calpin, L. Roddy, D. Browne, E. Smith.
With: N. O' Donoghue for Hughes (68 mins) and T. Henry for Roddy (89 mins)
Carbury Team: M. Rooney, M. McGoldrick, C. Jinks, J. Martyn, A. Murrin, G. Brennan, R. McLoughlin, N. Brennan, G. Armstrong, I. Savage, G. Kelly.
Referee: M. Hatchett