News
Charity Auction on Saturday night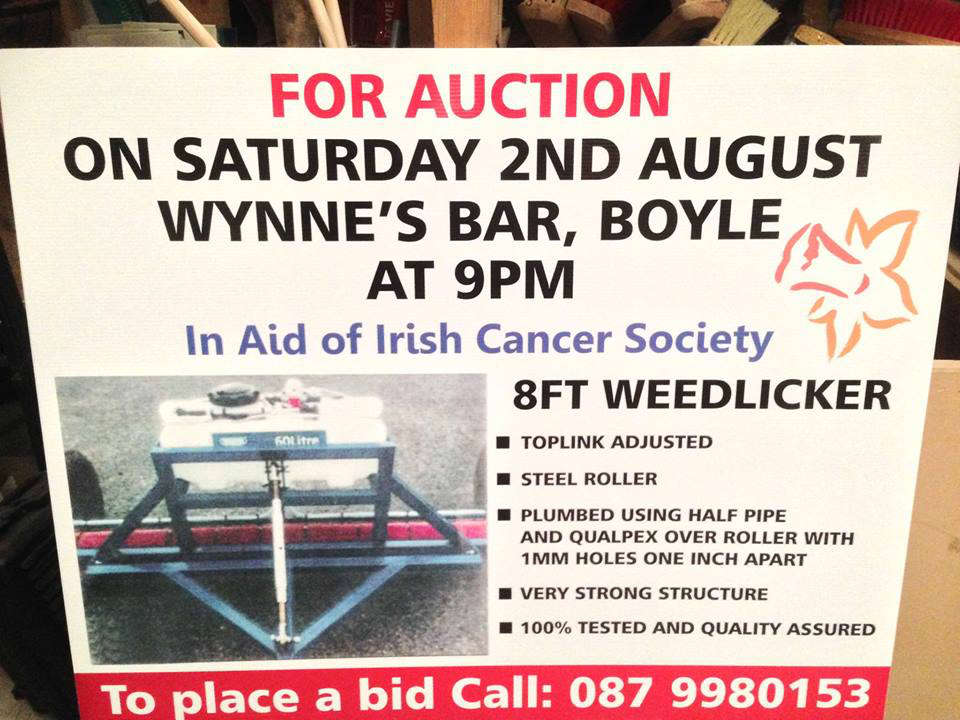 On Saturday the 2nd of August 2014 at 9.30 pm a Charity Auction will be held to benefit the Irish Cancer Society at Wynne's Bar.
Items to be auctioned on the night are as follows: An 8ft Weedlicker, An Oisin Solid fuel Stove, A Chest Freezer, A 71/4″ Hitachi Circular Saw and a 41/2″ Angle Grinder.
This event will take place at 9.30 pm after fundraisers complete the 32km Sponsored walk and Bed Push From Boyle to Carrick On Shannon and back. During this event we hope to raise needed funds to benefit the Irish Cancer Society.
We ask all patrons out there who are interested in making a bid for any of the above items to show up on the night or call 087-9980153.
Live music will be provided y Dj Darragh.