News
Cheque presentation following New Year Tractor Drive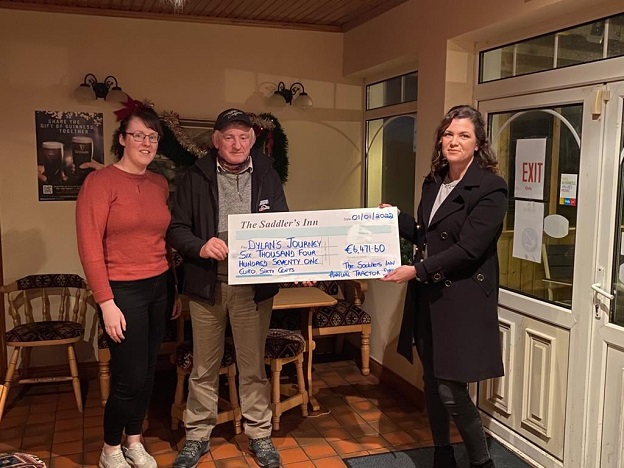 A cheque for €6471.60 was presented recently by Sean Flanagan to Sophia Lawless-Travers, (Dylan's Mum), the proceeds from this year's highly successful New Year's Day Saddlers Inn Tractor Drive. Also included in the photograph is Rachel Flanagan.
A total of 110 tractors took to the road on New Year's Day to raise funds for 'Dylan's Journey'. Dylan is a three year old little boy from Keshcarrigan, Co. Leitrim and was recently diagnosed with Rhabdomyosarcoma (a rare paediatric cancer).
According to the organisers: "It is easy to organise an event but without participants we have nothing so a sincere Thank You to each one of you who took part, ye did this…. See ye all again next year when we will do it all over again".