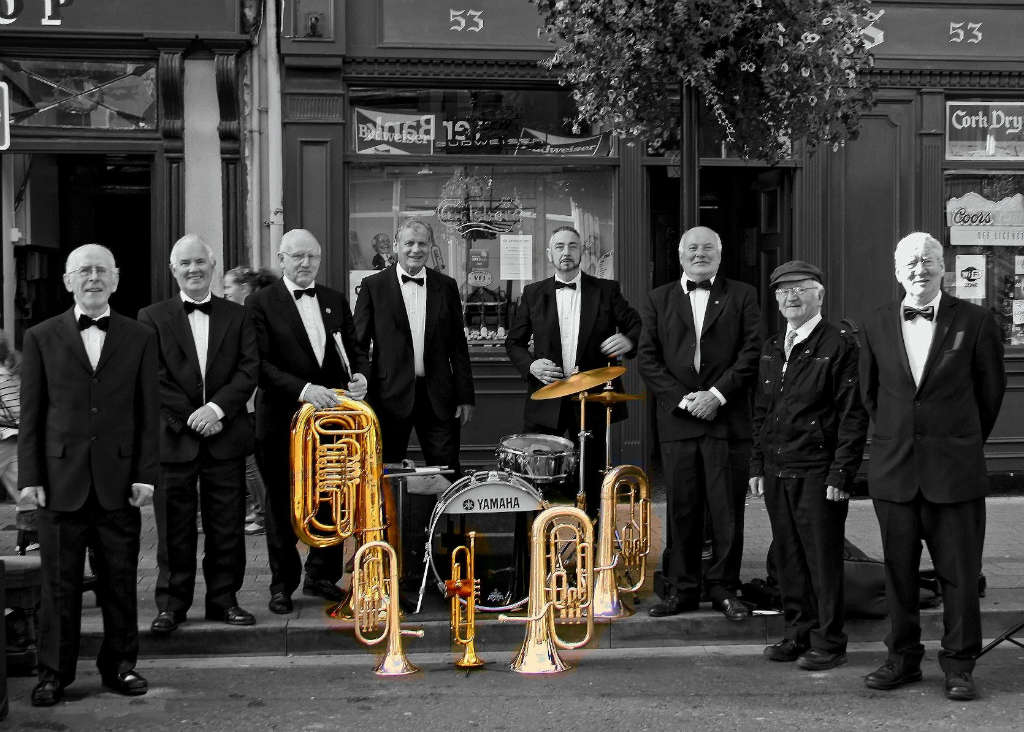 Eclectic Classical Music and Trad. Programme at Boyle Arts Festival
By Brendan McGee
 Classical Music has always been one of the cornerstones on which the Boyle Arts Festival is firmly established and the 2014 Festival, which will start on  July 24th, is no different.
 This year, audiences can look forward to some very special appearances from some of the country's finest performers in the Classical music genre.
 The classical programme will begin with a coffee concert performance by Japanese pianist Satoko Inoue, in King House on Sat. July 26th. The programme will feature works by J.S. and C.P.E. Bach, Debussey & Toru Takemitsu. On Sunday July 27th, The Windsong Harp Ensemble will perform free, as part of the 11:30am morning mass in St. Joseph's Church.
 Well known soprano, Sinead Campbell-Wallace will make her Boyle Arts Festival debut with an appearance in the atmospheric surroundings of the Church of Ireland on Mon. July 28th. She will be accompanied by pianist, Mairead Hurley and the programme will include works by  Kurt Weill, Strauss and a selection of well known operatic favourites. Early booking is advised for this event.
 Tues. July 29th will see an afternoon piano recital by pianist Deribhile Brennan in King House at 4pm. Deirbhile studied under Hugh Tinney and was awarded a first class honours degree in music performance from the Royal Irish Academy of Music in 2013. Her repertoire will draw from works by Scarlatti, Gershwin and Ravel.
 Irish vocal group Sionna will create a concert programme from a deep pool of medieval chant and global song traditions, during their lunchtime performance in King House on Wed. July 30th. Later the same evening, the renowned Band of Brass will make an appearance in the Church of Ireland. Comprised of eight accomplished musicians from Mayo, the performance will include well known brass standards, light jazz, classical favourites and hits like 'New York, New York', 'Mack The Knife' and 'The Entertainer'.
 The centrepiece of the classical music programme will undoubtedly be a very special performance of 'The Plains of Boyle' by Mícheál Ó Súilleabháin in the Church of Ireland on Fri. Aug. 1st. Mícheál, who will make his first appearance in Boyle since 2003, is the Chair of Music and founding Director of the Irish World Academy of Music & Dance. 'The Plains of Boyle', which led to the composition of the renowned piece, 'Woodbrook', was named after the book by David Thompson. This unique performance will also feature a section from the Cormac O'Malley commissioned, 'County Cycle' and contributions by saxophonist, Kenneth Edge and the renowned Carolan String Quartet, who will perform songs by Mayo poet, Antaine O'Raifteiri. Early booking is also advised for this event.
 Another coffee concert on Sat. Aug. 2nd will showcase pianist, Elena Alekseva, who regularly performs as a chamber artist and soloist. Her programme this morning will include works by Chopin, Rachmaninoff and Bach.
 The classical music programme will conclude with a concert by Irish trumpeter, Niall O'Sullivan on Sat. Aug. 2nd in King House. Expect a performance full of classical works, jazz standards and contemporary pop because Niall has worked with artists such as Tom Jones, Michael Búble, Amy Winehouse, Jose Carreras, Katherine Jenkins and Imelda May! He has also performed with the RTÉ Symphony and Concert Orchestras and the National Youth Orchestra. The performance will start at 7:30pm
The Traditional music programme will begin with a free performance by local musicians, in Mattimoe's bar on Monday, July 28th.Tuesday July 29th will see 'A Joyful Celebration of Irish Music' unveiled in the Church of Ireland at 8pm. This unique concert, which describes itself,  will see one of Ireland's finest musicians, John Carty, joined by the incomparable Donal Lunny and John's daughter, Maggie Carty. The concert will also feature contributions by flute player and uilleann piper, Harry Bradley, who won the coveted title, TG4 Gradam Ceoil 2014.
 On Thurs. July 31st you will be able to see a lunchtime performance by fiddler Aidan O'Donnell and guitarist Alan Colfer in King House, followed by an evening of traditional song with the Boyle Singers, in Dodd's Crescent bar. The evening will begin at 8pm with a workshop by Len Graham.
 Co, Meath native, Róisín Ní Ghallóglaigh will be joined by banjo player, Alan Reid during a lunchtime performance in King House, on Fri. Aug. 1st. During this concert, they will perform songs from the Irish, Scots and English traditions alongside self-penned compositions. The BAF Traditional programme will conclude with a free performance by local Trad band Rakish, in the delightful surroundings of the Ardcarne Garden Centre on Saturday Aug. 2nd at 1pm.
 Booking is advisable for all events can be made at the Festival office, next door to Marian's, Bridge St. Boyle. Drop in to pick up a programme or to find out about the other exciting events. The office is open every day (excluding Sundays) from now until August 2nd. Online booking is available for selected events at www.eventbrite.com For more information and our full programme go to www.boylearts.com  Tel. 071 9663085. Email [email protected] or follow us on Facebook, www.twitter.com/boyle_arts and Google+
Boyle Arts Festival is supported by the Arts Council and Fáilte Ireland