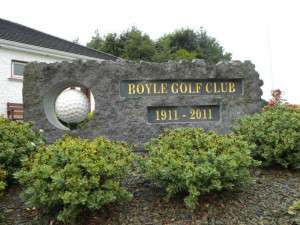 A new competition will take place at Boyle Golf Club this weekend.
The, competition is the inaugural Committee Cup for Ladies & Gents.
Format is an 18 hole stroke and players can play Saturday or Sunday.
Tee times must be booked on line, maximum three ball.
The top ladies and gents will play a final nine holes on Sunday evening.
The weekend will commence with a nine hole scramble on Friday evening, draw 6.30, tee off 6.45.
Club Captains Sandra & Michael are hoping as many as possible can take part in the competitions and wish all members an enjoyable weekend.
Players in the Committee Cup are asked to please note that practice for the competition is not allowed on the course on Saturday or Sunday.