Events
Community Games Sports Day held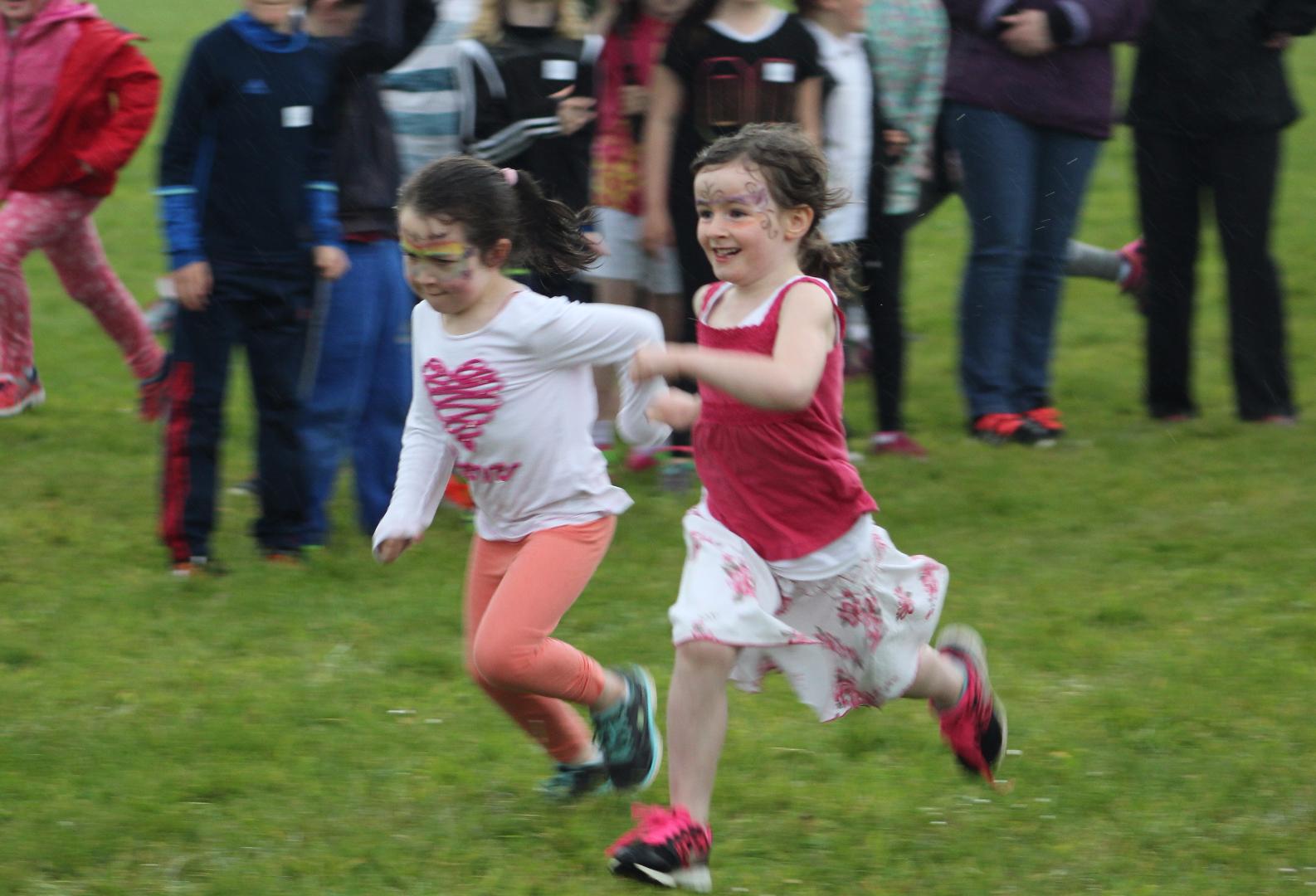 The annual Community Games Sports Day took place in the Abbey College "Top Field" on Friday evening.
After nearly two weeks of glorious sunshine, the skies opened and the rain came down for the event.
But bad weather did not deter the large number of young children from the parish who participated in the competition.
In fact, the weather seemed to provide an additional sense of enjoyment for those younger members in attendance.
There were five events on the evening:
Under 10         100 metres 200 metres  100 metre hurdles
Under 12         100 metres 600 metres  Ball Throw                 Long Puck (Boys)
Under 14            100 metres 100 metres hurdles  800 metres Long Puck (Girls)
Under 16       1,500 metres
A full list of winners will follow later.