Events
Darkness into Light registration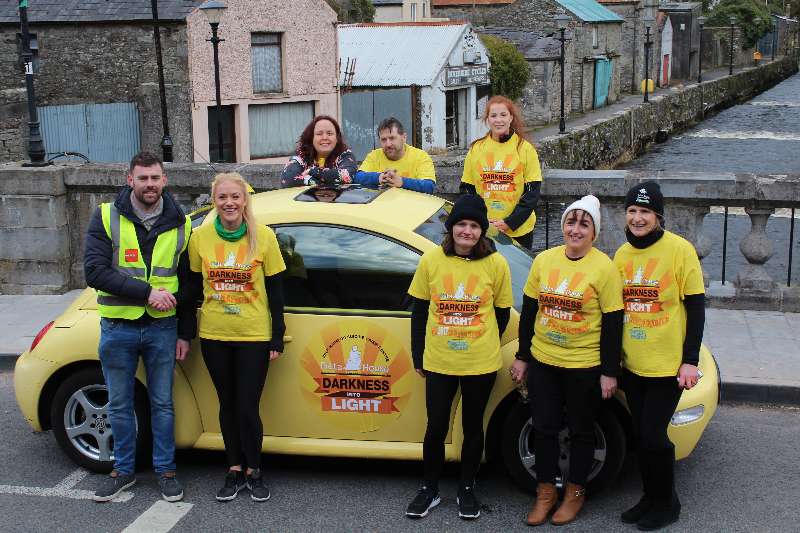 This year's 2018 Darkness Into Light Walk will take place on May 12th at 4.15am.
For the first time since the walk began, registration is solely online this year. That means, there will be no cash or cheque transactions.
Online Registration hopes to be up and running on March 22nd.
You can register easily enough on www.dil.pieta.ie by following the instructions given, just remember to pick your venue as Boyle!
Seperatedly, In light of our 2nd event we entered Boyle's St Patrick's Day Parade to draw attention to this years event on May 12th.
With a sea of yellow we did that and even won 2nd prize in the parade.
We did so with a representation of "Darkness into Light"; a moon to represent the darkness, the sybolic yellow candle to bring light & the sunrise representing the morning light.
Each committee member carried a letter from the word HOPE – we aim as a community to bring hope to Boyle.