Events
Registration continues for Darkness into Light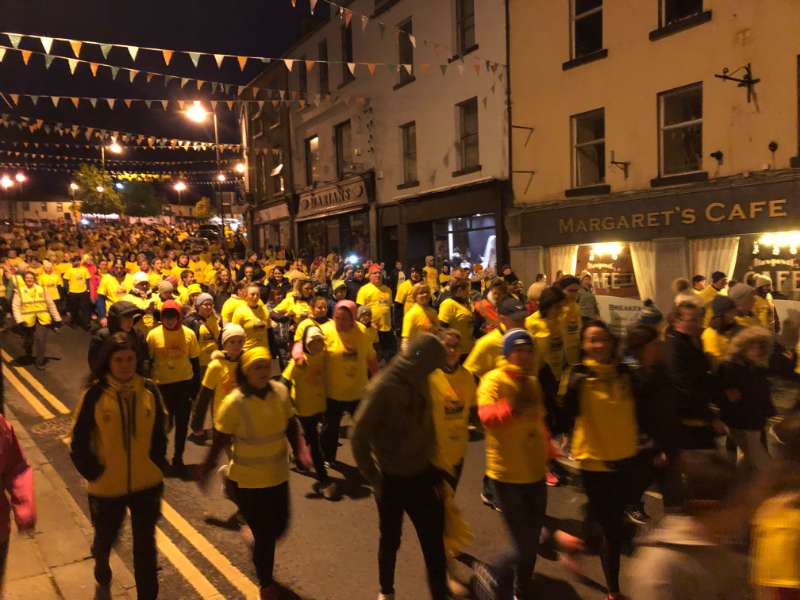 Final preparations are being made for this weekend's 'Darkness into Light' walk in Boyle.
The event will be held on Saturday morning May 7th commencing from the Crescent at 4.15am.
Registration takes place this week in Natural Options Pharmacy on Tuesday, Wednesday and Thursday from 12 until 2pm and Friday from 10am until 4pm. Also in Abbey College on Wednesday from 10am until 11.30am
The DIL committee are calling on Businesses and Residents to "Light Up" for the walk.
"Every year our town and route has been kindly lit up by shop keepers and residents alike, and we would ask you to do so again this year. If required, candles/jars can be provided. We would be so grateful for your support".
In 2009, in the Phoenix Park in Dublin, 400 people set off on the inaugural Darkness Into Light 5km walk to raise funds for Pieta. From small beginnings, the movement has continued to grow, and now there are about 200,000 participants in Darkness Into Light each year.
Each year the walk provides an opportunity for people to connect with their local community and to bring hope to people who have been impacted by suicide. A team of dedicated volunteers, in Ireland and overseas, return year on year to make the event a success and to help continue to raise awareness and hope in the global fight against suicide and self-harm.