News
New 'Discover Boyle' discount book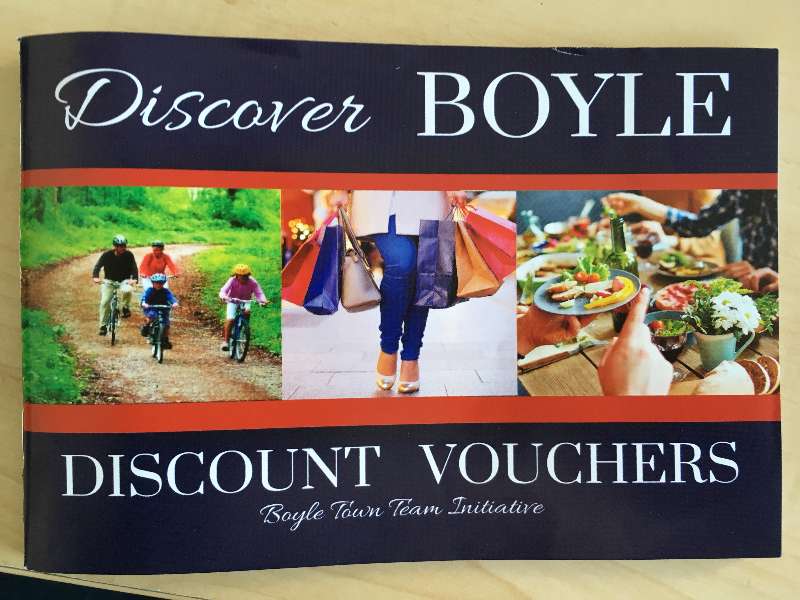 The 'Discover Boyle' Voucher Booklet is currently being distributed in various tourist locations in the area.
Funded jointly by Boyle Town Team and Boyle Chamber of Commerce, the booklet features discounts in 30 businesses in the town.
The pocket size 64 page booklet also features a map of Boyle and includes perforated vouchers.
5000 of the high quality publication will be distributed in Lough Key Forest and Activity Park, Local Link Bus, Shannon boat and cruise outlets and various tourism providers to encourage visitors and new customers to come and support businesses in Boyle.
Participants are requested to keep a record of vouchers presented as this information will be collected by Una Bhan Tourism to compile a final report on the initiative at the end of the tourism season.
 .