News
Drumanilra plans get go ahead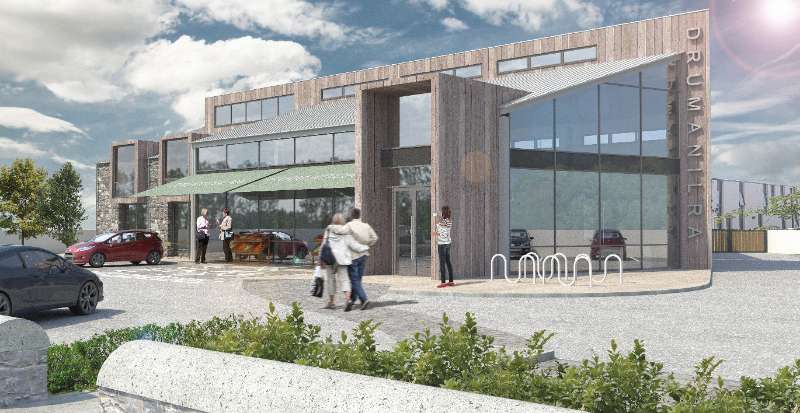 Final planning permission has been given to Liam and Justina Gavin for their major redevelopment of Drumanilra Farm Kitchen on Elphin Street in Boyle
The couple had sought permission for:
1. Demolition of existing 2 storey shop/restaurant circa 212m.
2. Construction of new 2 storey mixed development to include farm shop, restaurant, nano brewery, stores, kitchen, function space, office staff areas, circa 1247msq and all associated site works including new car parking.
3. Proposed signage.
Roscommon County Council granted permission for the development on Wednesday June 26th subject to fourteen conditions.
According to Justina: "The development will utilise energy saving and eco-technologies in the build design. The plans also include a meeting space which can be used for talks, workshops and cookery demonstrations focused on sustainable living, food production and farming practices. The project will soon go to tender and we hope to commence work laate 2019 or early 2020″ concluded Justina.
Separately, Drumanilra are progressing their plans to re open the Drafthouse Pub and Restaurant in Strandhill.