News
Drumanilra to expand into Strandhill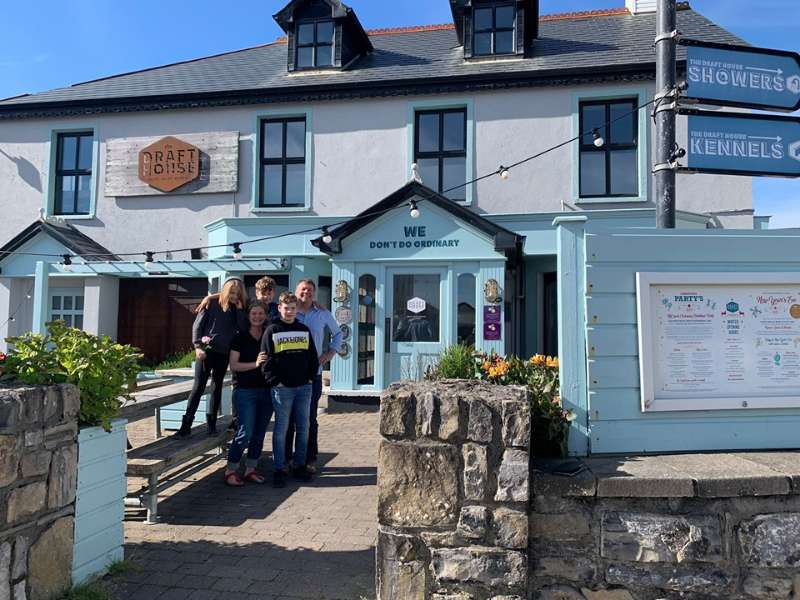 There has been widespread good will for the expansion plans of Boyle's Drumanilra Farm Kitchen that were announced over the weekend.
Liam and Justina Gavin's award winning enterprise are re opening the Drafthouse Pub and Restaurant in Strandhill.
According to Justina: "Over the next few months we will be working to bring our Drumanilra Farm Kitchen, high welfare, own farmed, organic burgers and steaks to Strandhill, Sligo. Our plan is to team them with sustainably caught seafood, and, of course our organic, locally grown vegetarian offer too!"
"You can try our award winning food in the Drumanilra Farm Kitchen in Boyle, Co. Roscommon, right now – and, very soon, in Strandhill, as well" said Justina.
Meanwhile a decision is due at the end of this month on Drumanilra's application for their major development in Boyle.
With no objections lodged at the cut off point for same last week, it is hoped to commence building in 2020 once permission is hopefully received.
"Thanks so much to the people of Boyle for the amazing support for the project from all of you. Planning decision is due the end of this month. We would hope to start building in 2020 if all goes well. The plans include a more comfortable and spacious restaurant than our existing cafe, outdoor seating area, a large farm shop space with organic butchery and bakery, a small nano-brewery, demonstration kitchen and community meeting space" concluded Justina