News
Planning for Boyle Boutique Hotel to lodge in New Year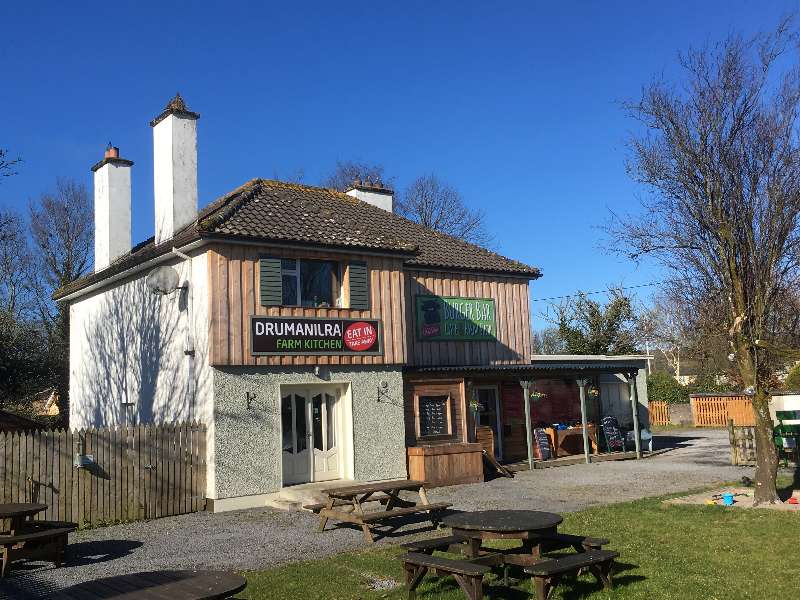 It is hoped planning will be sought 'early in the New Year' for the proposed new Boutique Hotel in Boyle.
The 20 bedroomed hotel is planned by Liam and Justina Gavin from Drumanilra Farm and Kitchens on the site of their former premises on Elphin Street in the town.
Speaking to Boyletoday.com, a busy Justina said the hotel will also feature a Teaching Kitchen, Restaurant, Farm Shop and Micro Brewery and would employ 'close to 30 people' when fully operational.
"We hope to lodge a planning application for the hotel early in the New Year and subject to planning being obtained, we would hope to commence construction in 2022" said Justina.
Drumanilra recently opened a new restaurant in Carrick-on-Shannon called 'Honestly' in the former KFC building.
"Thankfully we are extremely busy in Carrick and it is great to see so many familiar faces from Boyle paying us a visit and all wondering when we will be open in the town again".
"We can't wait to get up and running in Boyle and in Strandhill, where we will have a charcoal BBQ restaurant open for next summer" said an enthusiastic Justina.
The restaurants will cater for what the Liam and Justina refer to as "ethical carnivores" as well as vegan and vegetarian diets. Organic farm produce will be available for sale from a farm shop in each location. Farm tours and courses in organic food and sustainable living will be part of the package.
Drumanilra also recently opened a production facility in Castlebaldwin and according to Justina "when all our plans come to fruition we could be employing close to 150 people".
"We've pretty much made a career of setting up businesses in the hospitality and tourism sectors. However, from our early days working in East Africa, we've also always had an interest in social enterprise and rural development." say the Gavins. "We've seen at first-hand how local, small-scale food production and careful tourism development can sustain a community. We've also seen how mainstream agriculture with its focus on high inputs and maximum yields can, likewise, be the death knell for small family farms. It can have a devastating impact on the landscape and environment."
"It's been a dream of ours to pull all these interests and concerns together. We have a strong family links to the area. We believe that this gorgeous place we live in really is an undiscovered gem with huge potential. There is no better time for all our projects. We are all living through the realities of climate change right now. The COVID pandemic has made so many of us reassess our food and lifestyle choices. We get calls every day from people asking how they can get involved and how can they buy the produce", says Justina. The challenge now is to find more like-minded people to come on board and help us make it all happen!"
If you have an interest in sustainable food and farming, finding ways to live more gently on the planet, and have experience in farming, commercial gardening, HR, accounting, marketing, restaurant management, or if you are a chef with a passion for cooking with the best local ingredients around, Drumanilra would love to hear from you. You can get in touch via [email protected] or find out more at www.drumanilra.ie/careers-at-drumanilra
In the meantime, if you want to find out more about the Drumanilra story, tune in to 'Ear to the Ground' on RTE1 TV on January 6th at 7pm.
(Image shows the former Drumanilra Farm Kitchen on Elphin Street in Boyle where the new boutique hotel will be located)