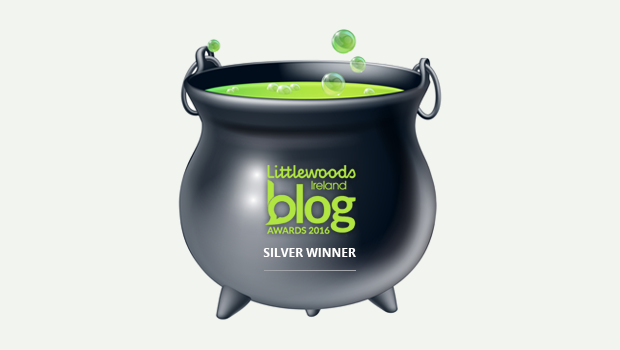 The Hall fall out falls away
Thankfully all the furore concerning last Saturday's alleged breach of Covid regulations at an event in Boyle seems to have died down nationally. We say 'thankfully', because the last thing we needed here in Boyle, (but which we seem to have got), was more negative publicity concerning Covid. We got enough of that the day before the event in the Hall when Boyle had the finger wrongly pointed at it by the Irish Times newspaper who alleged that Boyle was a Covid hotspot when in fact it is the Boyle Local Electoral Area that could be construed as a hot spot and not Boyle town which the article inferred.
Going back to last Saturday. This website became aware of the situation that had arisen in St. Joseph's Hall late on Saturday night. As soon as it was feasible, we sent an email to An Garda Siochana and Roscommon County Board GAA seeking a statement. This is normal procedure here on Boyletoday.com where we do not operate on speculation or rumour, only on fact. We received the replies to our requests on Sunday and Monday and then proceeded to upload the story accordingly, and only when all factual information was to hand.
Should the event have taken place? There are mixed views on this but really the attention should turn to whither intercounty football or indeed any contact sport at all should be allowed take place during the pandemic.
Another lesson that has come out of this situation is the need for those who host and moderate Facebook pages, public and private (and indeed websites), to do just that – 'moderate' and not allow outrageous, damaging and misinformed comments to go unedited as happened with this 'Hall' story. And remember – especially during the Covid crisis – that just because you read it on Facebook doesn't mean it is factual!
Dog fouling on the increase again
A number of viewers have contacted Boyletoday.com in the past few weeks outlining concern at an increase in dog fouling in certain areas of the town. Those who have contacted us have said they were in touch with the Dog Warden and Roscommon Co Co who visited the area concerned and erected signs advising of the fines that are applicable to anyone whose dog is found fouling. One viewer said she was so tired of the daily mess outside her house that she was now considering laying poison for the dogs!! Some may think that it is only stray and wandering dogs that are fouling but on occasion, dog walkers have been observed standing up as their canine friend does his/her business on the footpath and then walking away leaving the mess behind. These owners should be aware that they could be liable for a fine of €3000 under the Litter Pollution Act 1997 if their dog fouls in a public place and it is not cleaned up.
Drumanilra share their plans on @IrelandsFarmers
Had Covid not struck, chances are the highly anticipated restaurant, farm shop and associated development for Drumanilra Farm Kitchen on Elphin Street in Boyle would be at construction stage by now. The development has been delayed somewhat but when constructed, it will be well worth waiting for. In the meantime, Liam and Justina Gavin continue with their adventurous plans to develop their farm and associated business and this week the enterprising duo and their staff are sharing those plans with the 33,500 followers of @IrelandsFarmers on Twitter, as they curate that account for this week. The Gavin's tweets are getting great reaction from all over the world with many remarking on the beauty of the Lough Key area where Drumanilra is based.
Rubbish dumping in Boyle's bins
This blog has regularly highlighted the need for additional rubbish bins in the town and especially on Military Road beside the bus stop, but a story that was conveyed to us during the week probably answers why there are so few rubbish bins in our town. A business person who starts work early and remains on late at night told us that they recently observed a local woman drive up to a rubbish bin in her car, when she thought there was none around, and stuff her domestic rubbish bags into the bin. The business person also said they have experience of vegetable and food waste been put into rubbish bins outside their premises by householders. The Boyle'd Pot is also aware of people travelling around Boyle late on Monday night/ Tuesday morning putting their household rubbish into bins that are left out for collection or have just been collected.
Well done to all in The Bazaar
Hats off to the Bazaar Coffee Shop on Bridge Street in Boyle. The Bazaar, like many other business, closed their doors last week when we entered Level 3. But yesterday (Thursday) they reopened again with outdoor seating and take away only. Businesses in Boyle and all over the country have to look at way's of remaining open where possible while living with Covid -19, just as the Bazaar has done and just as King House Tea Rooms plan to do tomorrow Saturday when they will be open from 10am -3pm serving tea/coffee and cake with a maximum of 15 people outside. We wish both of them well.
Still time to Run, Walk n Roll
Every October, the good people of Boyle look forward to what was initially the Terry Fox Run and in later year's – the Run Walk n Roll. To date the event, which is run by Damien and Pauline Regan and family along with a number of local volunteers has raised in excess of €185,000 for cancer research. But this year, Covid has put paid to the actual holding of the event. Not deterred by the pandemic, Run, Walk n Roll has gone virtual and the good news is there is still time to participate! To get involved this year, run your 5K your way. You have 16 days left to complete your 5k – until October 31st. You could run 5K a day for 16 days, run 5k over 5 days, you can cycle, walk run or roll, your decision. Complete your run, make a donation on https://www.justgiving.com/fundraising/run-walk-n-roll-2020 and share a picture on our social media.
And finally….!
A man goes in for an interview for a job as a TV news broadcaster. The interview went quite well with one problem – he kept winking at the camera.
The interviewer said, "Although you have a lot of the qualities we're looking for, the fact that you keep winking is a real problem. I'm afraid we won't able to hire you unless you get it under control."
""Oh, that's no problem," said the man. "If I take a couple of aspirin I stop winking for a couple of hours. More than enough time to get the broadcast done."
"Alright, show me," said the interviewer. So the man reached into his pocket. First he put his hand in his right pocket, and as he took it out he pulled out loads of condoms of every variety and size, but no pills. Next he dug into his left pocket, and again pulled out an embarrassing amount of condoms in all shapes and colours before finally finding the packet of aspirin. He took the aspirin and the second take went without a single hitch.
The interviewer said, "That's amazing, I'd hire you on the spot, except that we're not in the habit of hiring such womanizers. We've had too many sexual harassment suits."
"Excuse me!" exclaimed the man, "I'm a happily married man, not a womaniser!"
"Well how do you explain all the condoms, then?" asked the interviewer.
The man sighed. "Have you ever tried going into a chemist shop, asking for aspirin and winking all the time?"