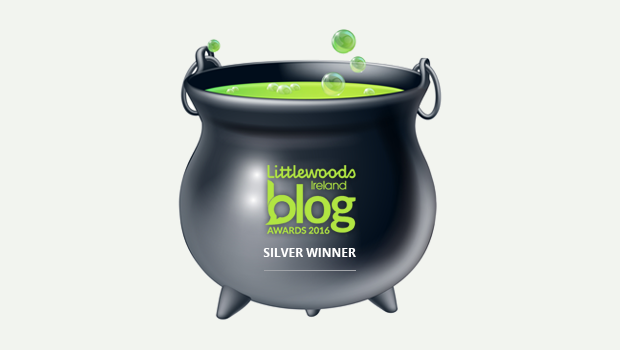 Just the type of development Boyle needs
The big local news story of the week came to public attention here on Boyletoday.com last Tuesday when details were announced on the website of a proposed boutique hotel on Elphin Street. Well know entrepreneurs and Corrigeenroe residents Liam and Justina Gavin have once again stepped up to the mark and are planning a 20 roomed hotel on the site of the former Drumanilra Farm Kitchen.
This is just the type of development Boyle needs and if the goodwill that has been extended to the Gavins over the past few days, turns into business – then their venture will be a tremendous success and a great asset to the town.
Boutique hotels are the way forward. Large scale 100 bedroom facilities with a big function room are not economically viable anymore. What a boutique hotel, in the town centre does, is open up opportunities for other businesses to 'piggy back' off the development making it a success for everyone.
Most people you talk to agree, Boyle is on the up, and one of the many catalysts that assisted in getting us there was the town's winning of the overall Bank of Ireland National Enterprising Town Awards back in 2016, when Boyle beat off the competition of 17 other towns around the country who made it into the final of the Awards. Add to the towns success in that competition, the vision of the Town Team and Roscommon Co Co and their decision to ignore the negativity, misreporting and begrudgery that blighted this town for so long and plough ahead with a vision for the future – Boyle 2040. These are some of the reasons why you have upwards of €6m being invested in infrastructural developments around Boyle over the next year or so, with more in the pipeline.
The Boyle 2040 jigsaw is now most certainly falling into place and Liam and Justin's plans are yet another piece of that jigsaw. Let's give them all the support we can with all they are proposing for Boyle and the North West. We are very lucky to have people like them with such vision, and belief in our town and for that we should be very grateful.
Covid has led to a number of business closures
Last week it was reported that at least 4 licensed premises in neighbouring Carrick-on-Shannon had to close due to staff members testing positive for Covid. Many from Boyle had frequented those same bars in the previous days, giving rise to fear among those same customers as to whither they may have picked up the virus. Some of the bars concerned have since reopened, after all staff were tested and deemed clear of Covid. Bearing in mind the above, it may be only a matter of time before we see closures in Boyle due to Covid or as a result of staff being close contacts, told to isolate and not being available for work.
Such is the high incidence rate of the disease in Leitrim, Roscommon and Sligo at present that walk in vaccine centres are open this weekend in the following locations: Primary Care Unit, Carrick on Shannon – Monday 2nd August 10am-4pm, the Abbey Hotel, Roscommon on Saturday, Sunday and Monday from 11am to 4pm and Sligo IT on Saturday, Sunday and Monday 10am- 2pm. Read more here
Goodbye to a true friend and one of life's gentlemen
We seldom write obituaries in this blog, but today is different. During the week, a good personal friend of this writer and a true Boyle native went to his eternal reward, and considering we spent close on 25 years working together in the confines of a small production office, it would be remiss of me not to say a few words about the late Patsy Brennan. As Patsy himself wrote many times when he compiled an obituary of an 'auld native' for the Roscommon Herald –  "A link with the passed has been severed." Patsy's passing indeed severs a link going back with Boyle for close on 90 years. The Crescent native, entered the doors of the Roscommon Herald newspaper in 1947 and remained there until 1997 – dedicating 50 years of his life to the newspaper and printing industry and his native town of Boyle. Patsy was a great character, who lived for his family (his daughter Patricia, his late wife Rita (who passed away in 2007) and son Donald (who passed away in 2016) and his extended family members. He was the 'go to' man if you needed to find out anything about the history of Boyle, and only three weeks before his passing, we had a conversation about an old Boyle family where Patsy clearly detailed their pedigree – warts and all!
Patsy and I travelled abroad to many trade shows over the years, each filled with their own story! After one such show in London in October 1987, a number of us from the printing trade, including Patsy, enjoyed a great night of socialising and story telling before retiring to bed around 11am with none of us needing a sleeping tablet! Later that night, an unexpected extratropical cyclone, with 196kph winds, hit London, bringing down trees and causing major damage. When we went to call Pasty from his room for breakfast the next morning, one of the party remarked: "Wasn't that some night Patsy". "It most certainly was, he quipped……and how that barman got away with charging the price he did for a nip of brandy is beyond me" – said Patsy, after a sound night's sleep and totally oblivious to the storm and the resultant damage that awaited him when he exited the hotel!
Many people have numerous fond memories of Patsy – one of life's gentleman, a true friend to myself and my family, a great colleague and most of all a loving father to his family, who will miss him greatly. BN
Average property price in Boyle is €141,667
A recently released report shows that the average house price in the general Boyle area is €141,667. The GeoView Residential Buildings Report published by GeoDirectory and EY Economic Advisory for the twelve months to May 2021 also shows that based on Eircodes for which An Post town sorting centres have responsibility, there were 108 residential property transactions during the year in Boyle of which 4.6% were new dwellings. It also seems from the report that the average house price in Boyle is above the county average of (€138,523) but well below the national average of €306,641. You can read the report in full here
Making use of an area 'off the beaten track'
A press release published here on Boyletoday.com yesterday has details of the new outdoor marquee that will be used for this year's Boyle Arts Festival. The marquee will be situated in an area of Boyle that could be termed 'off the beaten track' but in reality is right in the town centre and an area that is in general, underutilised. Locating the centre for events on Quarry Lane once again shows the forward thinking mentality of the Arts Festival committee and their ability to think 'outside the box' and bring back to life locations we know of, but can forget about.  Many, many years ago, Quarry Lane had one street light on it and it was here that numerous local men played the game of 'pitch and toss' late into the night. (Pitch and toss was a game in which the player who pitches coins nearest to a mark has first chance at tossing up all the coins played and winning those that fall heads up). Maybe a game or two could be resurrected on Quarry Lane after some of this years performances!!
And finally….!
Miss Beatrice, the church organist, was in her eighties and had never been married.
She was admired for her sweetness and kindness to all.
One afternoon the pastor came to call on her and she showed him into her quaint sitting room.
She invited him to have a seat while she prepared tea.
As he sat facing her old Hammond organ, the young minister noticed a cute glass bowl sitting on top of it.
The bowl was filled with water, and in the water floated, of all things, a condom!
When she returned with tea and scones, they began to chat.
The pastor tried to stifle his curiosity about the bowl of water and its strange floater, but soon it got the better of him and he could no longer resist.
'Miss Beatrice', he said, 'I wonder if you would tell me about this?' Pointing to the bowl.
'Oh, yes,' she replied, 'Isn't it wonderful?
I was walking through the park a few months ago and I found this little package on the ground.
The directions said to place it on the organ, keep it wet and that it would prevent the spread of disease. And do you know what….. I haven't had the flu all winter.'