News
Drumanilra win Connacht Award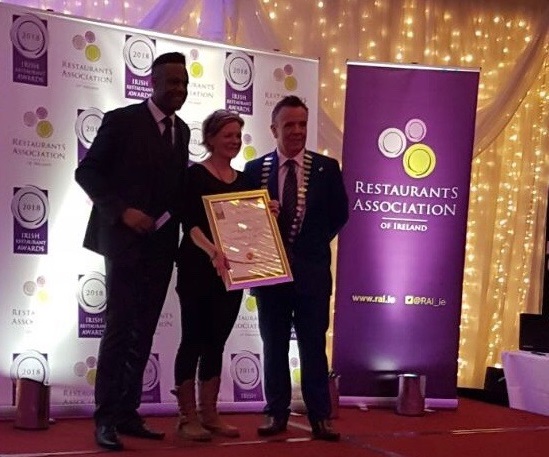 Congratulations to Liam and Justina Gavin from Drumanilra Farm Kitchen who picked up a top award at the Connacht Reastaurant Awards on Tuesday night.
They won the coveted 'Connacht Local Food Hero Award'.
The winner of the best newcommer restaurant in Leitrim was 'Buffalo Boy' which is co owned by Boyle man Sean Purcell.
The awards team travelled around the country to 4 locations (Ulster, Munster, Connaught and Leinster) to award the county and regional winners. Each of these winners received a mystery guest inspection in the weeks that follow. This is what makes the Irish Restaurant Awards really stand out – they are the only awards in the country to send independently conducted mystery guest inspections to each and every restaurant who wins at the county/regional level (or is shortlisted). Mystery guest inspections count for 40% of the final score in choosing the ultimate winners in each category. The rigorous process behind the Irish Restaurant Awards makes it the most coveted and credible restaurant awards in the country.