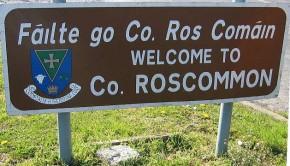 Senator Feighan has welcomed the news that that eight towns and villages in County Roscommon are to benefit from total funding of €380,000 under the Town and Village Renewal Scheme.
Ballaghadereen, Boyle, Castlerea, Cootehall, Keadue, Monksland, Roscommon and Strokestown are among the 172 towns and villages across the country set to benefit from funding under this scheme. The funding was announced today by the Minister for Arts, Heritage, Regional, Rural and Gaeltacht Affairs, Heather Humphreys
"The funding awarded to towns and villages in County Roscommon is being used for a wide variety of projects, identified by Roscommon County Council, in conjunction with local community groups and businesses. This will help make towns and villages more attractive and more sustainable places in which to live and work.
"Details of the funding and projects are:
Ballaghadereen €61,475         Painting derelict buildings, improve streetscape and renovate building
Boyle               €62,216           Renovate courthouse
Castlerea         €61,476           Enhance streetscape
Cootehall         €20,400           Undertake Health check
Keadue            €37,514           Painting and streetscape improvements
Monksland      €38,250           Modernise and refurbish playground
Roscommon    €59,994           Provision of CCTV Project
Strokestown    €38,675           Town seating, restoration of stone well, prepare final report to
develop Heritage status
"I also welcome funding of €63,000 for the reconstruction and enhancement of footpaths in Ballinasloe.
"Rural development is a key priority for this Government. Our towns and villages are the heart of our rural communities but many of them are still recovering from the economic downturn. The Town and Village Renewal Scheme is designed to help breath life back into our rural towns and villages."