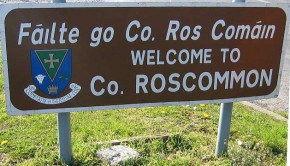 Close on €5m in aid under the Rural Regeneration and Development Fund was announced on Thursday for County Roscommon.
The allocation of €1.54m for the An Cistin expansion at Castlerea Enterprise Hub which will help to support the development of food enterprises in West Roscommon.
This is an economic development project which will deliver the next phase of the An Chistin food development centre for the western region based in Castlerea. It will add 10 further food incubation units to a major new food entrepreneurship initiative, and provide the facilities for professional cookery courses to be delivered.
An Ballach training project in conjunction with GMIT in Ballaghaderreen is set to receive €1.6m.
This is a major regeneration project for Ballaghderreen Town, benefitting the local community and driving economic development and social
cohesion. It includes: An Bealach Social Innovation and Inclusion Hub at The Shambles; An Bealach Creative Entrepreneurship and Education Space at Ballaghderreen Business Park (this will be an enterprise centre for the creative sector, including a creative studio, maker space, and retail).
Boyle Regeneration Project receives €1705,705.
This significant town regeneration project will undertake a series of linked projects, including the refurbishment and conversion of the old Royal Hotel into an Enterprise Centre, exhibition space, information point and coffee dock and the creation of a new riverside promenade, which will link the town centre to key tourism attractions using the river, e.g. King House, Boyle Abbey.
Digiwest project in Tulsk will share in a fund of €645,000.
This regional economic development project, DigiWest, has been developed in conjunction with the local authorities, and will establish Rural
Digital Working Hubs at 4 sites: Stranorlar, Co. Donegal; Tubbercurry, Co. Sligo; Tulsk Co. Roscommon and Swinford, Co. Mayo.
The investment has been welcomed by Deputy Denis Naughten who said "These investments will help to support the rural economy throughout County Roscommon and this investment is a tribute to the Council the local community groups involved".
"I am however disappointed that the new advance factory project for Ballinasloe and the Digital Hub in Monksland were not successful on this occasion and I hope that both projects will secure funding in the next round".